You know that auto-insurance is something significant. The average US citizen spends more time in their car than anywhere else in the world. You need to be sure that you are driving a safe vehicle. In case of bad luck and a car accident happens, you and your motor vehicle will have protection. It is expensive to pay for repairs and personal injury out of pocket or damage your credit score by running up high credit card debt.
That is why car insurance is so important. There are hundreds of car insurance companies in the country. It might be challenging to choose the best one for you. Don't be scared. There are a few straightforward rules to guide you through the process. If you follow them, you should not have a hard time picking the coverage that suits your needs and individual requirements perfectly.
What You Should Know Before Purchasing Car Insurance
If you only want the lowest price possible, there will be pitfalls along the way. What you should aim for is to pay less for the most insurance coverage possible, which is not an impossible mission. First on your to-do list should be to see if your family and friends have recommendations. Think about the experienced drivers in your social circle. They might be able to share a few tips that will help you get the lowest car insurance premiums possible.
There are a few other factors you should consider too. The world we live in is changing, and so is auto insurance. Advice that was solid ten years ago might not be the best way to go. That's why there are a few other things to do. Determine which car insurance policy to pick from the pool of quotes you've received.
Go for the Highest-Rated Companies Only
You want an insurance provider that has a proven track record of:
Client satisfaction
Financial stability
Range of policy options
Easy-to-file claims
Some lesser-known car insurance companies may offer lower insurance premiums, but you should ask yourself, is it worth it the risk? There are many respectable studies on customer satisfaction and service quality. J.D. Power's study is the most trustworthy one. It is published every year. Read it if you want up-to-date information on the best car insurance companies in the market. It is the best thing to do to opt for an industry leader. It will be worth it paying a little bit more. You will get reliable customer support, easy to file insurance claims, and assistance on every corner.
Consider the Deductible
The level of deductible will determine both the money you pay every month toward your insurance premiums and the cost of out-of-pocket expenses in the unfortunate event of an accident. A higher deductible means lower premiums. A lower deductible means less out of pocket expenses in case of a car accident, but higher premiums.
Weigh the pros and cons, consider your budget, and be careful when making your choice. If you don't understand how deductibles work for full coverage and liability insurance, don't hesitate to ask your insurance agent. They will help you pick the option best fitted to your individual needs.
Remember, the State-Minimum is Not for You
Every state has made car insurance mandatory, with very few exceptions. The state legislature determines the minimum amount of coverage you need to purchase to be allowed to drive on the state's roads. This minimum coverage is typically not enough to pay for medical expenses due to a personal injury, repairs of a vehicle damaged due to a car accident, etc.
If you want proof of insurance to show the highway patrol when stopped for a check, the state-minimum will do. However, if you're going to be genuinely protected, full coverage is better than simple liability. Your expenses will be a little higher. The cost will not be that much higher if you are eligible for specific discounts or you customize your policy. The best companies out there have a lot of options for less expensive insurance.
Shop Around and Compare
Don't forget that your car insurance is a considerable monthly expense. You should not approach the process of choosing the right company lightly. Ask as many car insurance companies as possible for quotes and then compare them. You want the best protection for the right amount of money. You can achieve that with research and effort. After all, you do not want to have to dig into your savings account every time you have to pay your insurance premiums, right?
Another important thing about paying insurance premiums: if you miss making a payment that will reflect on your credit score or insurance scores. You may have a tougher time refinancing an auto loan, or mortgage on your house. That is why you must find a policy that you can pay for without trouble.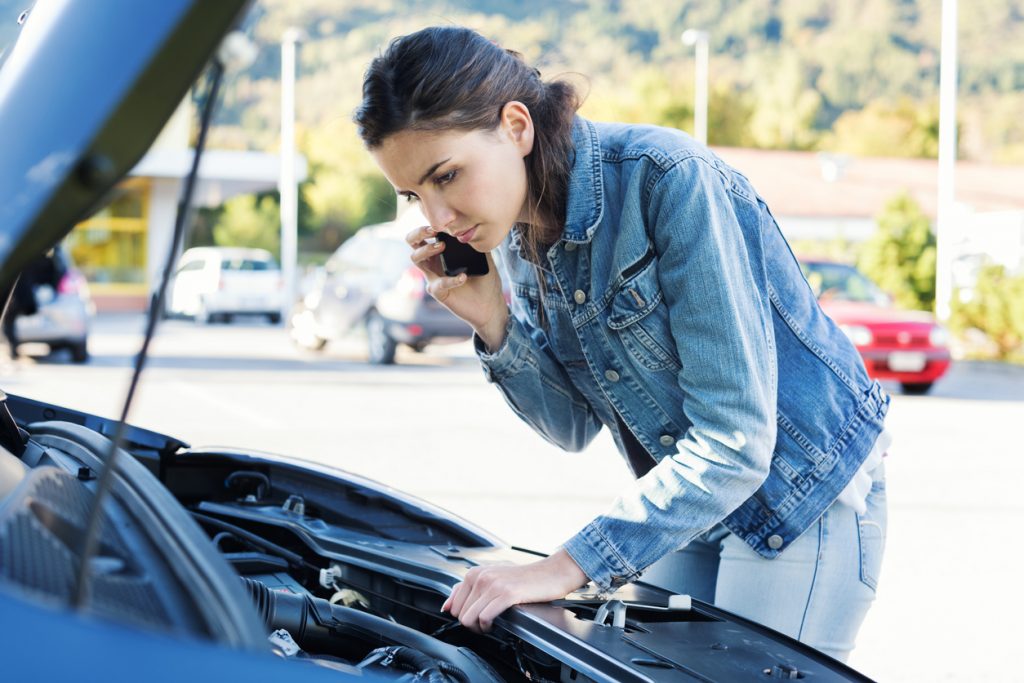 Best Car Insurance Providers
Let's take some time to take a look at some of the best car insurance providers in the US this year. It is essential to know their names when you begin your search for the policy that will protect you on the road.
Amica – America's Favorite Vehicle Insurance Coverage Provider
You can easily see why Amica has been one of the country's leading car insurance companies for the past several years. J.D. Power's 2019 Insurance Shopping study supports this fact. The company received an overall score of 885, according to the study, and it is higher than most other insurance providers in the country. Amica is at the top of the list in several New England states.
If you choose to purchase coverage from Amica, you are in for a lot of benefits. The financial stability rating of Amica Mutual is "A+ Superior." This means that you can count on it staying afloat even in the worst-case scenario for the economy. Here's what's the best thing about getting an insurance policy from Amica.
Pros
In case of a car accident, there are no restrictions on the repair shops where you choose to repair your vehicle. That's something very few insurance policy providers offer. The range of coverage options offered by Amica is also impressive.
We recommend that you look at their Platinum Choice Coverage. It costs a little more, but its comprehensive coverage has no match in the industry. No matter whether it is personal injury protection, uninsured motorist protection, or vehicle damage you'd like, this choice of insurance covers them all.
Cons
There are a few cons, of course. Amica does not have very reliable online support. If you want more information on their policy options, or make changes to a policy you've already signed up for, you will need to contact them directly.
If talking to a company's representative is not a pleasant prospect for you, you might want to think twice before signing with Amica. People also complain that Amica offers fewer discount options for liability coverage in comparison to other car insurance companies.
Geico is Perfect for Those Who Embrace the Digital Age
We live in a world driven by technology. It is only logical that there are car insurance companies selling coverage to customers who think of themselves as tech-savvy. Geico is the perfect example of a tech-savvy policy provider. Berkshire Hathaway owns the brand. In case you don't know who that is – we are talking about the second-largest car insurance provider in the United States. That's impressive.
Geico's ads boast about low rates, excellent coverage for liability, and high-speed of service. That's what most insurance providers promise. So, what makes Geico the right choice for you in case of an accident involving your vehicle? Let's take a look.
Discounts
Geico offers a wide range of comprehensive discounts. If you are always on the lookout for a bargain, you may very well find it in one of Geico's offers. Look at the list of discounts offered to federal employees, retired military personnel, and other social groups. You may be eligible for a serious cut on your insurance premiums. Lower rates are a good reason to sign with Geico.
Online Accessibility
What makes Geico's policy options attractive, however, is how easy it is to use your coverage online. The mobile app run by Geico is far superior to any of its competitors. You have the opportunity to never talk to a real-life insurance agent ever. Thanks to the app, you can request a car insurance quote, purchase a policy, and even file an insurance claim with just a few clicks. That's why we say Geico is the best choice for the tech-savvy vehicle owner.
It's Not All Positive
There is bad news too. Geico does not do gap insurance. The guaranteed autoprotection policy (gap) covers the difference between the cost of your car and the damage caused in an accident. You cannot count this type of protection if you sign up with Geico.
Another drawback is that most of the communication is done online. Older people and those who do not like to live entirely in the digital world tend to find it off-putting. If you are one of them, you might want to look for car insurance elsewhere. The tech-savvy vehicle owners should be able to embrace Geico on the get-go.
Progressive – Best for Discount-Hunters
Let's face it – paying insurance premiums on your car can add considerably to your monthly expenses. When you are looking to optimize your budget, it is only logical that you'd want the best deal possible for your insurance coverage. It is essential, however, that your car insurance covers your basic needs:
Medical expenses
Personal injury and bodily injury
Roadside assistance
Liability
Repairs in case of a car accident
Uninsured motorist protection/underinsured motorist protection
The perfect balance between the cost of the insurance and what you are getting from the policy with Progressive is what you will strike. It is one of the top five car insurance companies in the US. Its financial stability rating is also impressive. It is "A+ superior." They calculate your insurance premium based on both your driving record and habits. There are also many Car insurance discount options.
There Is a Way to Pay Less
You can qualify for a discounted rate if you are a homeowner – even if you do not purchase your homeowner's insurance from Progressive. Students with good grades pay less too. You can easily see what type of discount you are eligible for by requesting a car insurance quote on Progressive's website.
Pet Insurance
You will be happy to learn that the policy Progressive provides offers pet coverage too. This coverage means that in addition to personal injury insurance claims you can have the vet's bill reimbursed too. That's in case your pet has suffered an injury in a collision.
Progressive's customer support also deserves praise. Getting in touch with an insurance agent or learning more about their coverage will not be a problem at all since their customer service representatives are readily available.
The Hartford – The Underdog No One Should Underestimate
The Hartford is not the most famous or largest collision coverage provider out there. They rank between 15th and 25th place on various rankings. However, they offer a reliable service throughout. What should make you consider buying coverage from them is the fact that there are many policy options to choose from. One of our favorites is the so-called "new car replacement program." It ensures that you will get a new car if your recently purchased vehicle is totaled in a collision. Bodily injury coverage, towing, and roadside assistance programs are all coverage options too. You can build a custom policy. You purchase the minimum-required coverage, and then add programs that you like or think you are going to need.
The Cons of Having Hartford as an Insurance Provider
One of the drawbacks is that The Hartford works almost exclusively with AARP-members in most states. Even if you manage to receive a car insurance quote from an independent insurance agent, you will have to go through the tedious application. This includes filling in and sending forms in the mail. In this tech-savvy day and age, the time-consuming process is among the main reasons why The Hartford ranks low on the customer-satisfaction scale.
State Farm – The Old-Timer is Still Solid
State Farm is an auto insurance company that has been around since 1922. The company has long traditions and persistently high levels of client satisfaction. They make it the best option for people who are looking to purchase a vehicle insurance policy from a financially stable institution that is not going to let them down. State Farm's offices can be found all around the country. Some car owners find comfort in walking in physical offices and talking directly to an agent. That is something the online-only coverage providers cannot offer.
State farm gains praise for its treatment of clients. For example, in 2018 alone they have written over $40 million of private passenger auto insurance. Getting paid the money on an insurance claim when you work with State Farm is an easy and relatively fast process. You should not underestimate their online presence either. State Farm is famous for its physical offices which their clients love and cherish. With State Farm, you get the best of both worlds.
Wait, There's More!
They also have a great mobile app and online client support and car insurance quote system that is relatively easy to use. State Farm's financial stability is rated "A++ Superior," which means it is better than any other car insurance company in the market today. It pays off to have been in the business for nearly a century. You know what your clients want and how to give it to them. There are a couple of drawbacks, though. For example, there are no automatic pay discounts and umbrella insurance discounts. Multi-car discounts are on the table, though. They do not offer uninsured motorist coverage. That can be a deal-breaker for the vast majority of those who are looking to pay less and have more protection.
Liberty Mutual Insurance – Now We are Talking About Traditions
Liberty Mutual was established in 1912. They have been offering car insurance for well over a century. It is safe to assume that they know what they are doing. If you are among the 1.5 million vehicle owners who purchase their coverage, you already know that.
Liberty is described as a reliable, financially stable, and easy-to-work-with company. It certainly is better than most car insurance companies that you can find on the market right now. Their standard coverage offers you everything you could wish for in car insurance.
Additional Coverage Options
Accident forgiveness – you don't have to pay for an insurance premium increase after your first accident unless you caused serious bodily injury.
New car replacement – in the unfortunate event of you totaling a newly purchased vehicle in a car accident, you get a new one.
Better car replacement – you can get money to pay for a car that is one year newer/with 15,000 fewer miles on it, in case of a car accident.
Deductible fund – if you pay for this option, you get a $100 tax deduction and $100 more the next year. That's ideal for those who are looking for a higher deductible.
Multi-car discount – you pay less for the policy on a second or third car through Liberty Mutual.
Liberty Mutual Insurance has been in the insurance game for a long time. They would not have survived in this competitive market for so long if they did not offer above-average client support and fast response. You can file insurance claims 24/7 and count on having your request processed in a short period.
There is only one drawback: the price for a single policy can be somewhat higher than the national average. You get a lot for the value of your money though. If it is stability you are after, you will get it from Liberty Mutual Insurance.
USAA – For the Military Men and Women Out There
USAA is the best option you have if you or a member of your family is a member of the military or is a veteran. You will be surprised how strong a presence USAA has on the market. They truly look after their policyholders and keep the cost for coverage low.
The only drawback is that you can only make use of its offers if you're active duty, retired, or a veteran with an honorable discharge from the military. This goes for you or a family member that is eligible for car insurance coverage. The company has the highest financial stability rating possible – "A++ superior" – they are not going out of business any time soon.
Membership restrictions are one of the cons of the USAA. Another is that they do not offer gap insurance or new car replacement coverage. You cannot match a car insurance policy from USAA with renters' insurance or other insurance coverage that you have to pay every month.
Erie Insurance – The Local Giant
Set aside the nationwide-operating industry leaders. You might have the chance to get the best deal for an auto insurance policy with some local companies like Erie. You can pay for a car insurance policy with them if you are a citizen of one of the following states:
Illinois
Indiana
Kentucky
Maryland
New York
North Carolina
Ohio
Pennsylvania
Tennessee
Virginia
West Virginia
Wisconsin
Erie is not exactly a small, family-run business. You can easily see that it has a presence in several key locations throughout the country. The company's financial stability is commendable. Their market share is expanding each year thanks to high levels of client satisfaction and the low cost of its insurance policies. It works with private customers, but Erie's main strength is the commercial car-insurance sector. That's why many rental car companies from their areas of operation choose to work with them.
Esurance – A Chance to be Your Policy-Builder
Allstate, one of the most significant insurance and financial services providers in the country, owns and runs Esurance. One of the best reasons to opt to pay for a policy offered by this company is the chance to customize the service very quickly. They have an excellent mobile app and online application form, which allows you to say what you want to receive for the insurance premiums you are ready to pay.
You will get an insurance quote. A client support operator and a real-life agent will also be prepared to talk to you about your wishes and what Esurance can offer you.
What Makes Esurance so Special?
Where Esurance truly stands out is its direct-marketing approach. They were among the first companies to start selling auto-insurance online without agents. The quick response time and the lack of necessity to go to a physical office make it perfect for the busy lifestyle of the modern age. You should be careful, though.
Due to the many options, you have to customize your policy, and you may end up having to pay more than with conventional car insurance companies. Get your car insurance quote and compare it with other competing offers before you sign up. Do it even if you have already been approved. This way, you have a better chance to bring the cost for your vehicle insurance down as much as possible.
Allstate – Comprehensive Insurance Experience at a Cost
Allstate is in the upper half of nearly all car insurance review lists this year. The reason for this is simple. The company offers a thorough service and strives to top customer satisfaction charts. They have brick and mortar offices all around the country. It makes sense when you look at the name of the company – Allstate. They offer nationwide coverage for private citizens and commercial entities. Rental car users have particularly high praise to share about Allstate.
The online services provided by the company also deserve mention. Their website is straightforward to navigate. At the same time, if you have a problem, you can quickly get in touch with a real-life insurance agent who is going to help you out with anything you need.
You can mix and match different policies and options, including property and casualty coverage, gap insurance, no-fault insurance, and many more. Note that the cost of a single policy can be a bit higher. If you customize a bundle of policy options though, you should not have a problem paying less.
Auto-Owners Insurance: The Surprising Leader
We are calling Auto-Owners Insurance the surprising leader because the company is not among the most "talked-about" in the business. You can easily miss their ads, or even physical offices in most cities. That does not mean that J.D. Power does not rank it "better than most" car insurance companies in the country in 2019. They have a very high satisfaction rating in the category of "insurance claims." That means that when you request to get money for what your insurance covers, you will most definitely get it.
Auto-Owners Insurance maintains over 6000 insurance agents all across the country. If you need someone to help you pick a coverage that fits your needs and preferences, you should not have trouble finding them. The many discounts they offer are also attractive. One of the few negative things that can be said about Auto-Owners Insurance is that their website is not user-friendly.
Keep in Mind
You may want to find some additional information about the car insurance coverage they offer. If this is the case, get in touch directly with customer support or an independent agent. Be advised that it will cost you far less to purchase a policy with Auto-Owners Insurance if you qualify for some of their great discounts. If you don't qualify, you will have to pay higher insurance premiums than the average for the US.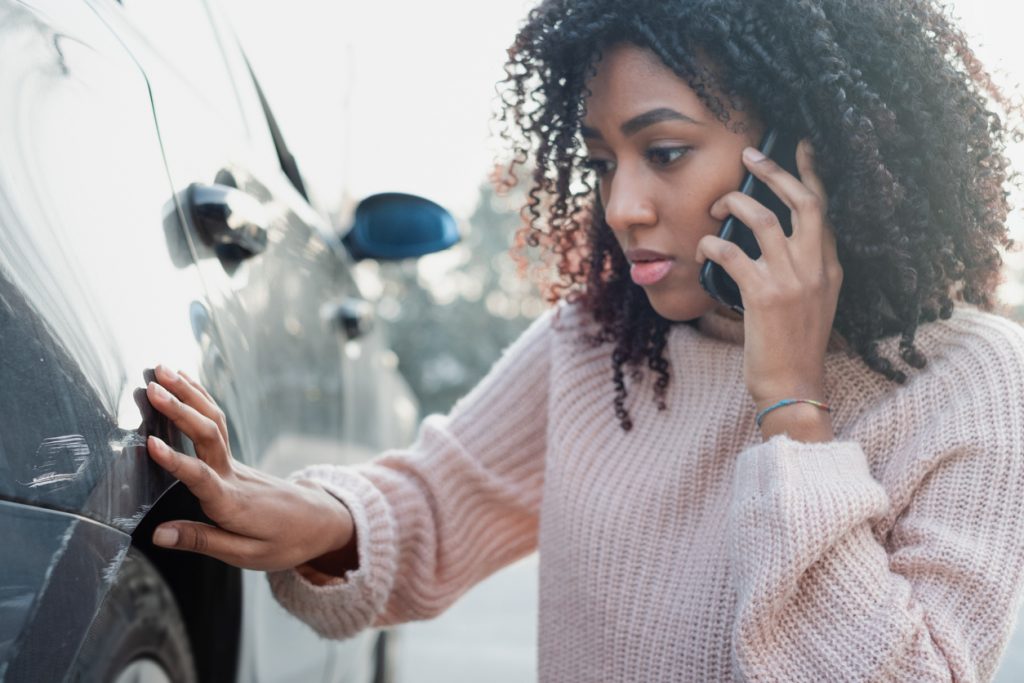 Final Tips to Remember
Now you know which are the best auto insurance providers out there. You can approach them for quotes and request exclusive coverage bundles. Insurance agents will be beneficial in that respect, and they can prepare these things easily for you. There are a few other simple rules that you might need to apply to make the process even smoother.
For instance, consider your car payments. If you are still paying off an auto loan on a new car, comprehensive insurance is a must. This way, if something terrible happens on the road and your new vehicle is totaled (or severely damaged) you will be protected. Many of the industry leaders require comprehensive insurance for vehicles that are still not paid off.
Consider Your Driving Habits
A car insurance agent might want to look at your driving record to determine the rate of your insurance premium. No one knows better what type of driver you are than yourself. If you think that you fall in the high-risk category, you might want to request higher liability limits. If you've been in several accidents already, those will come in handy.
The auto insurance policy has to cover your expenses in case of a problem on the road. You can save a lot of money, even if you pay higher premiums. The next step would be to improve your driving ability. That may seem hard at first, but it is the wise thing to do to avoid long-term costs and for your safety.
Ask as Many Questions as Possible
Your insurance agent will be happy to answer all your questions. They are there to provide you with the best deal possible. Don't forget that the agent is not a clairvoyant. They need to know your precise requirements and preferences in advance so that they can make an offer that covers your needs completely. That is why when you walk in an insurance provider's office, you have to be ready to ask about anything that interests you and answer their questions.
Learn about coverage options, insurance premiums rates, discounts, liability, etc. The same goes for when you are shopping for car insurance online. If you run into any trouble, contact the website's customer support to receive assistance.
Remember, buying car insurance is not hard. Everybody does it. What you should aim for is getting the best deal possible. Do you have more tips about shopping for car insurance coverage? Would you like to share your personal experience with one or more of the companies we've talked about here? Don't think twice about getting in touch with us now. We'd be happy to hear from you in the comments.