Whether you're attending business conventions, vacationing to dream destinations, or embracing a modern, nomadic way of life, traveling has become an integral part of the average person's lifestyle. When preparing for a trip, most people think about what to pack, what sites they will see, and what food they will eat. However, most people don't stop to think about purchasing the best travel insurance for themselves.
With your U.S. passport, you can visit 116 countries without needing a visa. The United States came in 14th place in the 2019 Global Passport Ranking, while the United Arab Emirates currently holds the most powerful passport in the entire world. The other states in the top 15 are from Europe, except for Singapore and South Korea.
Traveling is a privilege in global terms. It doesn't matter whether you're a part of a middle-class family household, an international businessperson, a young backpacker, a digital nomad, or a citizen of the world. Most likely, you can afford to travel away from home at least once a year.
The nature of a trip, the budget, and the destination might all differ from one journey to another. However, most of us share one thing in common. We need to feel a certain level of safety and security when we leave home. That's where travel insurance plays a significant role.
The Best Travel Insurance – Does It Even Exist?
The answer to that question is both "yes" and "no." There is no such thing as a universal travel insurance policy that serves all purposes at the same time. The specifics of your journey and your risk proneness determine which insurance product will be the most adequate.
This guide is designed to help you choose the best travel insurance for your specific needs. You will find explanations and clarifications of the following:
Essence and characteristics of travel insurance products
Underwriting process
Best travel insurance based on travel style
Leading travel insurance companies and their unique features
How Does Travel Insurance Work?
Like any other policy, a travel insurance plan is designed to save you money and lessen your worries in the case of unforeseen events happening during your trip. Often, these circumstances never occur, and the insurance coverage doesn't kick in. In those cases, the product you end up buying is peace of mind. However, sometimes, situations arise where the smartest thing you can do is spend some cash on an insurance policy before embarking. Trip cancellation or medical emergencies can cost you a lot if you're not covered. Luckily, you can get all or some of that money back from an insurance company, based on the amount of coverage you buy.
Travel insurance is designed to serve two general purposes. Trip insurance protects the financial resources you use to book your trip. Medical coverage takes financial care of any emergencies that occur during your international travel. You can buy a plan that fulfills either one of those goals. Alternatively, you can purchase a comprehensive travel insurance policy.
Three Types of Travel Insurance
Trip Insurance
This type of policy covers you financially for circumstances related to the trip itself. Maybe the travel company organizing your trip becomes bankrupt, or the government declares that your travel destination is unsafe. Perhaps a missed flight connection delays the start of your vacation, or a family member's medical emergency interrupts your cruise. No need to worry, a trip insurance package protects you from trip cancellations, interruptions, and delays. You can even buy an insurance policy that protects your luggage and belongings if they get lost, stolen, or damaged.
Travel Medical Insurance
Medical insurance plans work similarly to your health insurance but only apply when you are traveling. To file any claims, you have to be away from home. While annual health insurance plans cover most domestic emergency health care services, they rarely provide coverage abroad. In the case that you have a medical emergency during vacation, you can claim the expenses with your travel insurance policy. Travel insurance providers also offer different coverage for death, search and rescue missions, emergency medical evacuation, etc. However, travel medical insurance coverage doesn't include regular check-ups or analysis.
Comprehensive Travel Insurance
Comprehensive insurance plans are package deals composed of policy coverage for both trip insurance and travel medical insurance. With some travel insurers, you can customize your plan by selecting different add-ons. Other providers have set plans from which you must choose.
Variety of Travel Insurance Coverage
Here is a list of the most typical components of coverage offered in a travel insurance plan.
Medical Assistance
This policy can cover expenses related to emergency medical care services that you use during your travels. Each insurance plan offers different coverage limits, starting from a couple of thousand dollars and reaching up to millions. Since health care services in some countries abroad might be quite expensive, the minimum recommended coverage is $50,000. Depending on the insurance provider, you can file claims during the trip or once you're back home. Keep in mind that pre-existing medical conditions might limit your options. Moreover, each provider has a list of situations that are not covered. Scuba diving, paragliding, and rock climbing are just a few examples of outdoor adventure activities that might not be covered by insurance.
Emergency Evacuation and Repatriation
If you fall seriously ill or there's an accident in the middle of nowhere, insurance will cover medical evacuation to the nearest hospital with proper health care services. This policy can also cover the cost of bringing you back home in case there are no suitable treatments available.
Accidental Death and Dismemberment
Known as AD&D coverage, insurance companies will cover the expense of bringing your body to your family if you die during your trip. You can also choose to be cremated or buried locally. Similarly to life insurance, the insurance company can also pay the policy to your beneficiaries. Coverage includes situations like losing a limb during the journey or within a specified time period after it.
Trip Cancellation, Interruption, or Delay
Travel insurance is particularly valuable if your pricey trip gets canceled. Perhaps it's hurricane season, the organizer goes out of business, or you experience a medical accident in the days before departure. Don't confuse this coverage with the travel company's refund policy. The latter depends on how much time before the starting date the cancellation occurs. The closer to the beginning, the less percent of the paid amount will be refunded. Even if the organizer offers cancellation insurance, you might think twice before signing up for it. If the business goes south, so does any insurance that they've underwritten.
Check coverage limits carefully. Most insurers offer coverage of 100 percent of the trip price within a predetermined maximum. The same restriction applies to cases of trip interruption or delay. Causes for both could be family medical emergencies, delayed, missed, or canceled flights, or unexpected weather conditions. The policy might even cover the cost of return travel or overnight stays. Make sure you're aware of the specific provider's terms, which make your insurance valid. Finally, in the case of pre-existing medical conditions, the insurer can flat out refuse you coverage.
Lost, Damaged, or Stolen Baggage or Personal Possessions
If the airline loses your luggage or you get robbed during your trip, insurance will cover costs within a specific time. Policies define limits with a daily rate and a maximum number of days. Every provider also requires that a minimum number of hours pass before baggage can be considered delayed.
Cancel for Any Reason
"Cancel for any reason" is an additional travel insurance coverage option that's becoming more and more popular. It allows you to file claims to the insurance company if your work schedule changes, and you have to cancel a trip, even at the last minute. Maybe there is a severe storm in the region, and you rethink your trip entirely. However, be very careful with this clause and read the conditions thoroughly. The New York Department of Financial Services prohibits the use of CFAR since it considers the policyholder in control of the situation.
24-Hour Assistance
Most travel insurance companies offer a 24-hour assistance service with their plans. It provides support for missed flights and referrals to local hospitals, doctors, and dentists that speak English. The concierge service might even help you book dinner at a local restaurant. In case of a severe emergency, the coverage might help your relatives get a hold of you. The diversity of services included in global assistance varies from provider to provider, so be sure to read your policy in detail. Don't miss out on those extra perks.
Rental Car Coverage
If you want to rent a car during your trip, make sure to check for policies with auto rental coverage. They typically cover the cost of a damaged vehicle but don't cover third-party liabilities. Having such insurance may reduce the price of renting a car considerably. After all, the coverage offered by the rental company generally makes up a large portion of the daily fee.
Do You Always Need Travel Insurance?
The answer is definitely, no. Each trip you take requires a different approach when it comes to insurance. Say you plan to visit a friend in another state. You buy a cheap flight ticket, book an Airbnb, and already have a running health insurance plan. You probably don't need travel insurance. The same goes for a domestic road trip with no reservations. However, a fully organized cruise costing thousands of dollars screams for trip insurance. For example, it would cost you a lot of money if you got so sick that you needed a helicopter evacuation, and you didn't have travel medical insurance. Backpackers might not need trip insurance since there are a lot of last-minute travel deals available to them. However, they should still consider medical coverage while abroad. 
How Much Does Travel Insurance Cost?
Generally speaking, travel insurance costs between 4 percent and 8 percent of the total cost of your trip. However, it's up to you which coverage to sign up for and how much risk you're willing to take.
Several aspects determine the price of insurance. Since the amount that travel insurance companies pledge to pay depends on particular circumstances, they need to know how much your trip will cost. There's also a daily rate, which makes the duration of your trip a significant factor. Finally, the destination plays a role too. Some countries cost more than others, and if you want add-ons or more extensive coverage, that increases the price as well.
Since insurance is an individual product, some personal factors affect cost. In case of any pre-existing medical conditions, your coverage options may be limited. Furthermore, there will be specific conditions you have to meet to sign up for your policy.
Finally, your age also influences the price. If you are 69 or older, you will have more difficulties finding insurance policies, and they will offer less coverage.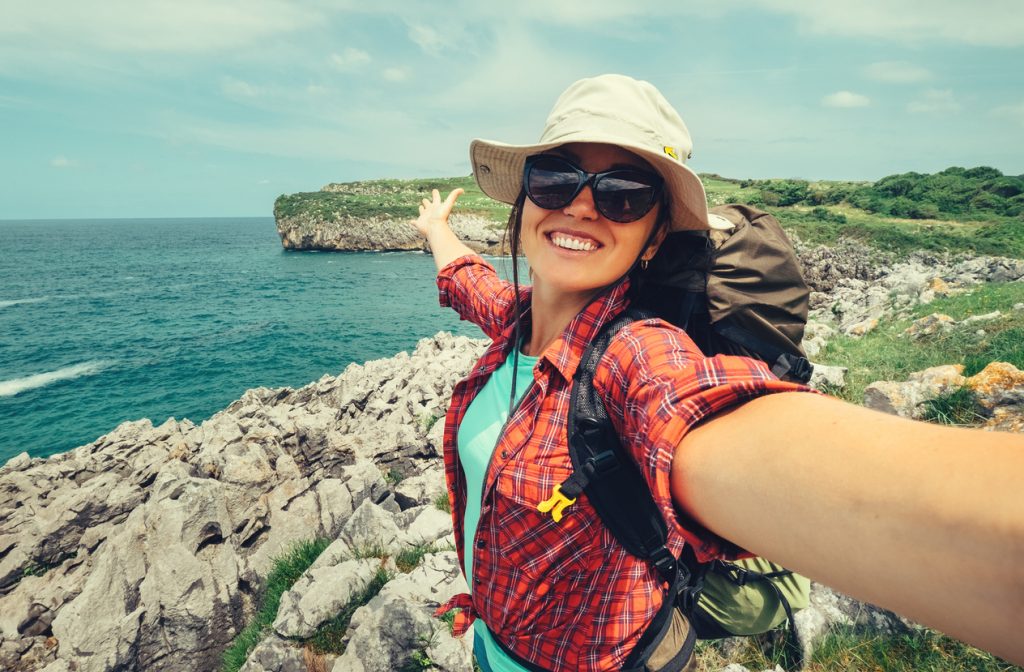 Pre-Existing Insurance Benefits
Before you start calculating how much insurance will cost, you should check to see if you're covered by insurance you already have. It probably won't include all the features described above, but there might already be a policy in place, protecting you in certain situations. There's no harm in checking, and it might save you some money. If you're feeling business orientated, you might even calculate cheap combinations of insurances that serve your needs. Below are some common types of pre-existing insurance that might be useful for your travels.
Travel Credit Cards
A travel rewards credit card might already offer trip and luggage insurance. If so, sift through the policy. What are the coverage limits and conditions? Usually, travel credit card insurance only functions if you pay for it with the same card. Some providers require that all trip costs are paid for with their card, others request only some expenses. Typically, a travel credit card will have an annual fee and a lower than usual APR.
Health Insurance Plan
Make sure you're aware of your current health plan's conditions. It's rare to have a policy that covers medical expenses in foreign countries. However, if you are lucky enough to have insurance with one of those generous health insurance companies that offer coverage abroad, scrutinize the terms and conditions. Become familiar with their foreign provider network and policy regarding out-of-pocket expenses and co-insurance.
Employer-Sponsored Health Plan
Though uncommon, there are a few companies that buy employee plans, which include travel insurance. Companies like Assist America have specialized in insuring membership groups such as students or employees. They include both medical and non-medical services as long as you travel more than 100 miles away from home.
Life Insurance
Accidental death and dismemberment coverage might be unnecessary if you already have life insurance that pays the policy to your beneficiaries. Having two insurance policies doesn't mean that your relatives will get money from both. On the contrary, it might make dealing with paperwork more complicated.
Home Insurance
Some home insurance products protect your belongings even outside of the house. Thus, buying coverage for stolen luggage or possessions would be redundant.
Auto Insurance
Usually, a car insurance policy is limited to the United States. Therefore, renting a car abroad won't be covered. However, if you are traveling domestically, you might be able to avoid paying for car insurance twice. Just check the automobile insurance policy carefully.
Memberships
Some associations or clubs offer their members insurance policies for specific situations. Unlike traditional travel insurance, these policies are often limited to concrete activities such as diving, road assistance, or towing. However, if you plan to go scuba diving or to take a motorcycle road trip, this might be the best travel insurance for you. Here is a list of groups of which to consider becoming a member.
MedJet Assist — Air medical evacuation operating throughout the world
Divers Alert Network — Emergency evacuation insurance (also valid for non-diving trips)
Family Motor Coach Association — Travel assistance at a lower price
Gold Wing Road Riders Association — Towing and roadside assistance (only for motorcycles)
American Motorcycle Association — Towing and roadside assistance (available for most vehicles)
American Alpine Club — Search and rescue coverage of up to $7,500 (not valid for marine activities)
Primary vs. Secondary Insurance
Insurance policies can apply as either primary or secondary. The secondary policy only functions if the primary insurance company rejects your claims or if the coverage is not enough to pay for all of the incurred costs. Here's an example. You sign up for travel medical insurance, which serves as secondary insurance. Thus, your annual health plan is your primary medical insurance. If you have a medical emergency on a trip, the travel insurance company will ask you to provide an official rejection from your primary insurer. Only upon receipt of such proof will the travel insurance company pay your benefit.
Other Considerations
Below are some additional factors to consider before settling on an insurance type or provider.
Group Travel Insurance
If you are looking to score the cheapest possible option, you might want to consider a group policy as your best travel insurance. Usually, adding another adult to your plan, or even a kid, only doubles the price. Fortunately, there are travel insurance providers who offer discounts if you procure in numbers. If you're planning a summer vacation with friends, ask for quotes for three or more people. Adding a fourth or fifth person might save you more money than buying separate plans with a cheaper policy.
Single Trip, Multi-Trips, or Annual Insurance
If you only travel once a year, it is crystal clear that you should research single trip insurance options. However, with two or three trips a year, it might be worth it to shop around. Calculate the cost of separate policies for each trip and then compare that price with multi-trip insurance. You should also ask for one additional quote – for annual coverage. The best travel insurance might turn out to be precisely the latter. An annual policy could be cheaper than buying three or more individual policies. Additionally, for a slightly higher price, you might enjoy a wider variety of coverage and services to choose from. Finally, if traveling is in your DNA, then choosing annual insurance is a no-brainer.
Pre-Existing Medical Conditions
Typically, travel insurance companies refuse to provide coverage if you have pre-existing medical conditions. However, most insurers offer a pre-existing conditions waiver. To underwrite insurance, you have to follow the provider's requirements. Typically, you have to buy the policy within 14 to 21 days of payment. You also need to be medically able to travel. The policy has to cover the full non-refundable cost.
Seniors
In the insurance business, people over the age of 69 present a higher risk for the provider. Thus, there is a limited number of products designed for that group of citizens. What is more, the coverage will be considerably less extensive than a 40-year-old's options, for example. GeoBlue, Allianz, and Silver Nomads provide some of the best travel insurance for seniors. GeoBlue insures people up to 84 years old. Through TripAssure, Seniors 70 or above can purchase a policy with Silver Nomads, a partner of World nomads. Allianz offers a variety of products for seniors, though at higher rates.
When to Buy Insurance?
Most providers will allow you to book insurance up to a day before your trip starts. Waiting to purchase your insurance is fine as long as you are just buying travel medical insurance or looking to protect your luggage and belongings. However, if you plan to spend a considerable amount of money on a Costco travel deal, for example, trip insurance should be one of the top tasks on your to-do-list. Buying coverage for cancellations, delays, or trip interruptions works best if you do it as soon as possible. It reduces the risk of financial loss in case something happens that prevents you from going on your excursion.
Approaching the insurance issue well in advance also gives you time to go over all the details of your policy and commit them to memory. Then you can share the essential information with your relatives. Finally, you can familiarize yourself with extra tools like apps or global assistance programs that the insurance company offers.
How to Buy Insurance?
Not only can you choose between companies and their plans but also the method you use to buy travel insurance. Here are the most common approaches.
Insurance Company
Buying directly from the insurance provider allows you to communicate with the most competent people. Moreover, you get to explore all the different plans they offer and choose the one that fits best. What you should be very careful about is wording. A company that sells "travel protection" is not an insurance provider. The law is strict, but some sharks manage to get around it with creative writing. Such a company will probably reject your claim or even worse – disappear.
Insurance Comparing Website
A couple of websites exist that do not serve as a direct insurance provider but save you time by providing multiple quotes. Input your personal information and travel data, and within seconds you'll have a list with offers to compare to each other. InsureMyTrip and SquareMouth are two of the most popular ones. More than 20 respected insurance providers back their search engine. The drawbacks? You don't see offers from other companies that may have better rates. Sometimes even plans from a partner insurer might be missing.
Travel Company
Typically, travel companies offer insurance with their trip packages. The advantage of going with the organizer itself is that it's quick and easy. You don't have to browse through websites to get quotes and compare prices since everything is done for you. However, the drawback is that such travel insurance is rarely tailored to your personal needs and preferences. The variety of coverage is limited, often with no choice for add-ons. What's worse is that if the organizer goes broke, the policy they have underwritten goes underwater with them.
Flight Company
When you book a flight, you have the option to buy insurance in case of cancellations or delays. The best airline loyalty programs might offer it to their members for free. It's certainly tempting to do so since it's just a click away. However, it might end up costing you more if you also buy additional insurance for other parts of your trip.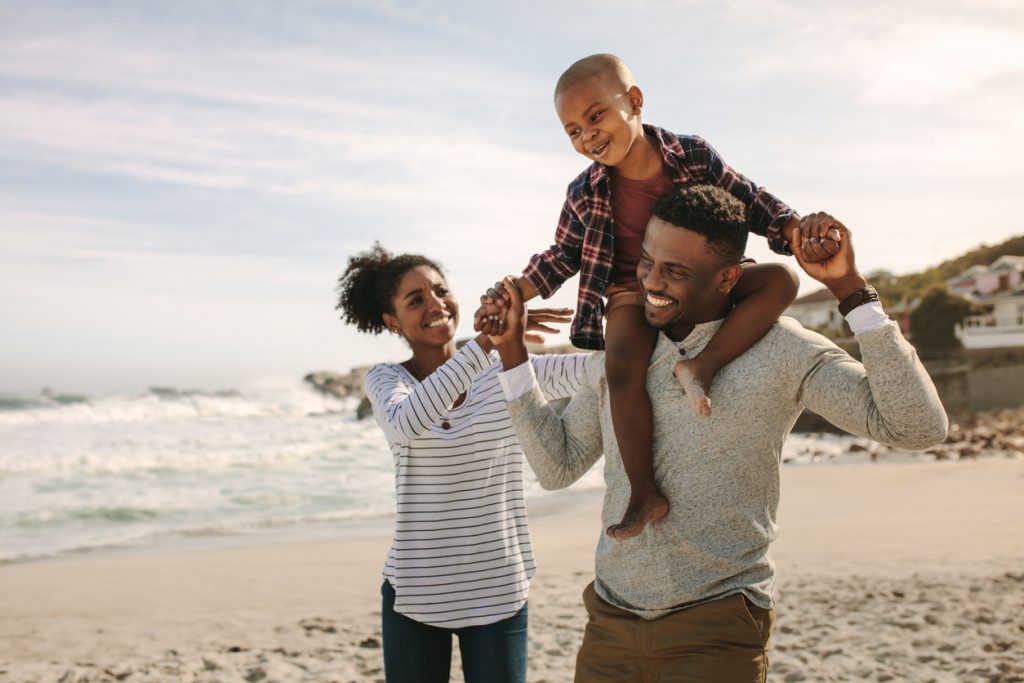 Best Travel Insurance Based on Your Trip
Buying the best travel insurance for you depends on the level of safety you need to feel and the type of trip you're embarking on. The first one depends strictly on your personality and how prone to risk-taking you are. On the other hand, each type of journey has features that require specific protection measures.
Cruise
A cruise is a lovely way to travel and enjoy a vacation. You spend some time on a luxurious ship while also visiting fascinating places. The pleasure, though, has its price and it's not cheap. If you have to cancel two days before departure, it's unlikely you'll get a refund. A cancellation refund is strictly dependant on the number of days before the trip starts. The closer it is to the cruise embarkment date, the less percentage you'll receive if you have to cancel. You may even receive no refund at all. That is when you need substantial trip cancellation coverage.
Delay or trip interruption insurance is also a good idea. Imagine if a delayed flight to the port causes you to miss the ship's departure. Or you have to catch an expensive last-minute plane to go back home to your relatives in need.
Finally, you should consider the medical benefits. Although there is a physician on board, the medical services on a cruise can be quite high-priced. If you get sick, emergency medical evacuation is only possible with a helicopter. Explore insurance with higher coverage.
Expensive Trips
The insurance recommendations for a fancy international trip or a costly honeymoon, are similar to those for a cruise. With climate change, more extreme weather is bound to happen, and it gets harder to predict when and where dangerous conditions will occur. If you have even the smallest inclination of a flight cancelation or hurricane outburst, go with generous trip insurance. You might be eligible for a refund, but sometimes they come in the form of vouchers, which might not work for you.
Long Travels
Are you a digital nomad or the type to spend half a year roaming through exotic and unpopular destinations? If so, your primary concern should be related to medical insurance. What happens if you get sick during your international travels? Can you rely on the local health care system? If you're spending considerable time abroad, it's best to explore major medical insurance. They work similarly to national health care plans. Often, they offer access to a medical provider network, but there are a couple of things to take note of. Even outside of the U. S., you might have to hit the health insurance marketplace to enroll for a national plan. Coverage limits, deductibles, out-of-pocket expenses, and co-insurances apply to these plans as well, so take the time to understand all the crucial details.
Annual travel insurance might sound reasonable, but check the maximum period that you are allowed to spend traveling. It might not cover your entire 6-month journey.
Active Vacations
If you need to experience a thrill to feel alive, emergency medical insurance that covers both evacuation and assistance is a must. If you are into really extreme sports, you might require AD&D coverage and search and rescue policy. Also, consider all the expensive gear you need to bring along. Purchase lost, stolen, or damaged luggage insurance to be on the safe side. Make sure that your coverage is valid for all the activities you plan to partake in.
Family Trip
You're looking for a plan that will allow you to cover kids for the same benefits, but with lower prices or even for free. You also need to consider travel medical insurance in case of nasty viruses and infections. If you are on a budget, it might be unwise to buy trip insurance that raises your costs even more.
Frequent Travelers
With more than one trip per year, you should check options for multi-trip or annual insurance. It'll make your life easier since you do the underwriting just once. As you deal with the same travel insurance provider over time, you will become familiar with their service and what to expect.
Domestic Travelers
If you're mainly traveling in the United States, you won't need to possess travel medical or car-rental coverage. A national medical plan will cover you in most states. If not, check out some cheap health insurance options. Auto insurance protects and assists on the road (in most cases, even if you rent a car). Home insurance policies often insure personal belongings. It might be worth considering trip cancellation, delay, or interruption coverage. However, calculate how much it will cost you. It might not be worth spending additional money on what would otherwise be a relatively low-budget trip. 
Best Travel Insurance Providers for 2019
Now that you know what to look for, here are some of the leading insurers on the market. All of them have excellent financial ratings, assessed by A. M. Best with an A mark or above. Essentially, you won't have any trouble getting your benefits paid. Ordered alphabetically, each company has the features to provide you with the best travel insurance out there.
AIG Travel Guard
With more than 30 years in business, AIG Travel Guard is an excellent choice for travel insurance. The company offers three plans online, and you can request more offline. Their family coverage allows you to add kids under 17 to your plan at no extra cost. You do, however, need to sign the policy within 15 days of the initial payment to get a pre-existing conditions waiver. The company is not so strict about outdoor activities, and you can add evacuation and medical assistance coverage to your insurance plan. If you're envisioning an active family vacation, AIG Travel Guard might offer the best travel insurance for you.
Allianz
If you're looking for annual multi-trip travel insurance, Allianz is a suitable choice. There are four plans to choose from that are designed to suit all needs, from essential to business. The policy is valid for 365 days, though trips cannot be longer than 45 days. Most of the plans offer coverage per trip, but some features might be available until reaching a limit. A waiver for pre-existing conditions is available in some of the annual plans. Adding children to the plan, however, will double the price.
American Express Travel Insurance
Even if you're not an American Express credit cardholder, you can still obtain coverage through American Express Travel Insurance. Four plans are available: Basic, Silver, Gold, and Platinum. The Silver and Gold plans offer medical protection for up to $25,000, which might be a bit risky in case something more costly happens. Their evacuation coverage is slightly better. If you're not satisfied with the pre-existing plans, you can try the build-your-own coverage option and choose only the policies you need for your trip. Children pay the same price as adults. Interestingly, the journey duration doesn't influence the cost of the policy, so if you're looking at a long travel period, this might be the best option for you. However, keep in mind that medical and dental care is only covered within the first 60 days of the trip. 
Generali Global Assistance
As an international company, Generali Global Assistance offers a global network of medical providers and no out-of-pocket costs. There are three plans offered: Standard, Preferred, and Premium. No matter which one you choose, you receive beneficial perks such as 24-hour emergency assistance and concierge services. Available add-ons include rental car damage and cancel for any reason. If you need to cancel for any reason, they cover up to 75% of the cost insured. A pre-existing conditions waiver is only included in the Premium plan, though. All in all, Generali offers very generous medical and evacuation coverage, even with the basic plan, and is known for its excellent service and quick claim resolutions.
GeoBlue
GeoBlue is a unique travel insurance provider because they only offer medical insurance. Their primary focus is on long-term travelers, expats, and students. Their plans function like major medical insurance with a network of physicians around the world and 24-hour phone, web, and mobile support. GeoBlue's owner is an independent licensee of the Blue Cross Blue Shield Association. You can still obtain GeoBlue insurance even if you're not currently enrolled in a Blue Cross or Blue Shield health plan. GeoBlue is an excellent option if you're looking specifically for substantial medical coverage. For example, the single trip Voyager plan offers medical coverage starting from $50,000 to $1,000,000 with a fixed evacuation coverage of $500,000.
IMG
One of the more long-standing companies, IMG, has been on the market since 1990. They offer 25 different insurance plans and specialize in providing niche insurance policies. They're designed to answer the needs of groups, such as international students, but also specific members of the marine crew, volunteers, and missionaries. In case you're expecting visitors from abroad, IMG has a very informative FAQ page. If you are into adventure sports, take the time to explore the IMG policies. They offer add-ons that raise the cost but cover you for even more extreme sports. Their evacuation coverage of $1,000,000 is one of the most significant ones out there, though it needs to be pre-approved by the company.
Travelex
Berkshire Hathaway Travel Insurance is the company that underwrites Travelex insurance policies. Fifty years of experience has taught the provider to offer their customers simplicity. Therefore, they have just two insurance plans: Travel Basic and Travel Select. The difference between them is the size of the coverage. If you are looking for less risk, the Select plan will give you $50,000 for medical expenses and $500,000 for emergency medical evacuation and repatriation.
Moreover, you can upgrade the policy with additional medical coverage and adventure sports coverage for any reason. With the Basic travel insurance plan, you can only add car rental collision and air AD&D coverage. Another exceptional feature of the Select plan is that the duration of a single trip can be covered up to 364 days, which exceeds the average in the insurance business by far. A pre-existing medical condition exclusion waiver can be signed if you purchase the plan between 15 (for the Basic) and 21 days (for the Select Plan) of the initial trip deposit.
World Nomads
As suggested by its name, World Nomads targets mostly young people, adventurers, and active travelers. Their coverage is flexible, and you can upgrade while already on your trip. Moreover, World Nomads covers accidents that happen during adventure sports practicing, including more than 200 activities. Two plans are available: Standard and Explorer. The difference is mainly the coverage size, though both offer high medical and evacuation coverage. However, the Standard plan offers a shorter list of adventure sports and activities. Another unique World Nomad feature is that they're committed to promoting sustainable travel and encourage donations to and support for local communities.
The Bottom Line
The key to selecting the best travel insurance is to approach the topic with attention and personalization. Analyze the trip you are planning and what financial risks are most likely to happen. Then, explore insurance plans suiting your budget and needs. It doesn't sound attractive to spend time comparing quotes and plans, but it all pays off in the end.
Have you already found the best travel insurance provider? Do you have a story to tell about an unpredictable event that required you to rely on travel insurance? Share your stories, feedback, and recommendations in the comments.