Have you ever wondered why you need car insurance? You make all these payments and get nothing in return – until you're involved in an accident. The purpose of having a car insurance policy is to protect you in the event of loss, damage, liability, or injury. It helps you to prevent financial disaster.
Is Car Insurance Mandatory or Optional?
Financial responsibility laws apply in all 50 states. In some states, it is not required to have car insurance, but it's advised to at least have standard liability and property damage insurance. When leasing or financing your car, you may need to have additional insurance coverage.
6 Main Types of Car Insurance Coverage
Every driver has different needs, and each state has different laws. No policy will cover everything, so choose one that best suits your purpose.
Liability Insurance
When you are at fault, liability insurance will help protect you against a lawsuit. It should cover all expenses related to injury, death, or accident property damage to others. Any excess cost not included will be at your expense.
Comprehensive Insurance
Comprehensive insurance policies cover financial loss for any damage caused by vandalism, riots, theft, hail, falling items, explosions, fire, and striking an animal. It will cover the current value of your car.
Collision Insurance
Collision insurance offers coverage of expenses or replacement costs in the event of damage or destruction of your car. It covers an at-fault accident or other collision. Although it is optional in most states, it may be required while you are still paying off the cost of your vehicle. Repairs only happen once you have paid the excess amount or deductible.
Gap Insurance
If you're still paying off your car and it's written off, gap insurance covers the loan amount. To get gap insurance, you must also buy comprehensive and collision coverage. A deductible does apply when claiming the total loss of your vehicle. You only benefit from gap insurance if your car is worth less than you still owe on it.
Uninsured or Underinsured Motorist Coverage
Underinsured motorist coverage covers your repair cost if the other (at-fault) driver isn't insured or has insufficient coverage. Your injuries, medical bills, lost wages, and pain-and-suffering are also covered. Some states may require one or both forms of these coverages.
Personal Injury Protection and Medical Payments
With at-fault accidents, this form of insurance covers expenses related to injuries and medical care for you, authorized drivers, or your passengers. In "no-fault" states, they require personal injury protection (PIP) or medical payments coverage, regardless of who's to blame for the accident.
Additional Coverages
Sound system insurance: covers replacement costs of stolen or damaged sound and video equipment. Renters insurance will also cover your sound system as well as any other belongings kept in your car.
Roadside coverage: gives standard roadside services like changing tires, jump-starts, or towing.
Personal umbrella policy: provides additional liability cover.
Rental reimbursement coverage: covers car rental costs or alternative modes of travel expenses if your car is in for repair.
7 Factors Influencing Your Car Insurance Quote
Many factors play a role in your car insurance quote. The cost reflects how likely the insurer thinks you are to make a claim. Other factors, such as your homeowner status, your occupation, how you use your car, and your education level may also affect your quote. Compare how different car insurance companies weigh these factors when settling on a premium.
Credit Score
In most states, your credit score is one of the main factors that affect your car insurance quote. Your credit score gives the car insurance company an idea of how well you can pay off premiums. You are considered to have a poor credit score in the 300 to 579 range. A fair credit score ranges from 580 to 669, good from 670 to 739, very good from 740 to 799, and excellent from 800 and above.
Driving History
Are you a high risk to the insurer? Having an unfavorable driving history will leave you labeled as a high-risk driver, which results in a premium increase. These rates vary depending on the company and the incident. Being a safe driver will pay off.
Your driving history affects how insurance companies predict your driving in the future. Your auto insurance quote is affected by your history of accidents, fines, and other traffic violations. A limited driving history might also reflect poorly.
Violations that influence a rate increase include:
At-fault property damage accidents: by filing a claim, your premium will be raised for up to three years, depending on the insurance provider. The average increase is $612 per year. Where possible, you should consider paying out of pocket rather than filing a claim. Your increased premium might add up to more than the immediate out-of-pocket expense.
DUI conviction: a DUI conviction could be one of the costliest when it comes to car insurance. The violation can stay on your insurance record for up to ten years.
Reckless driving: dangerous driving will also increase car insurance rates.
Vehicle Type
Collision and comprehensive insurance cover the cost of your car in the event of an accident. The more expensive the vehicle, the more the insurance will cost. Keep in mind that it also caters for the possibility of damaging another road user's vehicle.
The size of your car engine influences the cost of insurance. A faster and more powerful car is more likely to be involved in an accident. Modifications to your vehicle should also be mentioned to ensure coverage. Lastly, a more desirable vehicle is at a higher risk of theft. Consider additional security measures, and be sure to note them with your insurance agent.
Security
You might reduce your premium by installing an alarm, immobilizer, or other security measures. Do you park the car on the street, in a monitored car park, or within a secure garage? These considerations will also influence your premiums.
Your Location
If you are living in a high-risk area, where events such as floods, hurricanes, or wildfires are frequent, you can expect elevated car insurance rates. Living in an area with higher accident rates and vehicle theft also adds risk and, consequently, an increase in premiums.
Your Age
Age affects your car insurance rates. According to age-related claim statistics, the generalization is that you become more responsible with age. Typically, your premium will nearly double when adding a teen driver to your policy. After the age of 25, you can expect to see a decrease in insurance premiums. Between the ages of 30 and 60, your rates should remain stable. You might see rate adjustments again in your late 50s.
No-Claims Bonus
The insurer will want to know if you've made any claims or have points on your driver's license. If you've made an insurance claim within the last five years, it will commonly result in a higher premium. A no-claims bonus should apply if you haven't made any claims for at least a year.
First Steps to Compare Car Insurance Quotes
Although it may seem tedious, comparing car insurance quotes helps determine if you are getting value for your money. Car insurance rates for different profiles vary from one insurance provider to the next.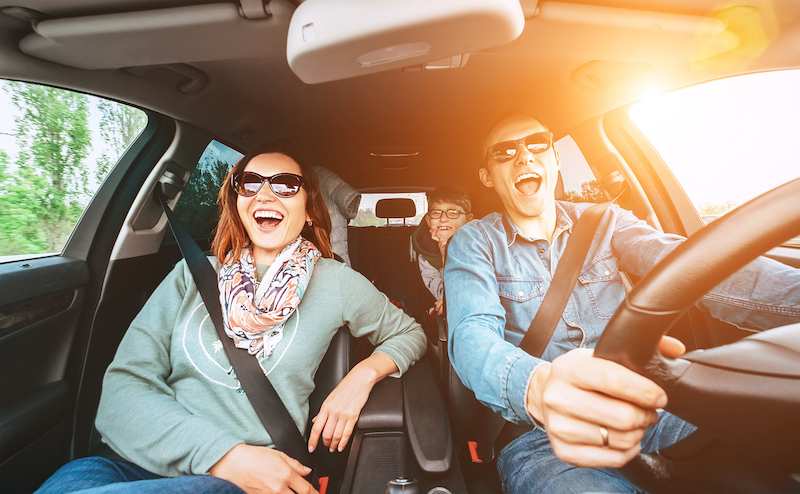 A car insurance quote should always be free of charge. It is only an estimate of how much your insurance policy premiums will be. Compare at least three quotes with the same criteria, limits, and deductibles before making your decision.
When obtaining a quote, make sure you have the following information at hand:
ZIP code
Coverage level
Marital status
Social security number
Vehicle Identification Number (VIN)
Annual mileage
Driving record
Vehicle make, year and model
Credit history
Current or previous insurer's name
Once you accept the quote, you receive the actual rate. The rate is the amount you pay over a specified period. Some car insurance companies may require a down payment to start your policy.
Guidelines for Choosing a Car Insurance Policy
Find a car insurance policy and company that works for you and your budget.
How to Choose the Right Liability Coverage Levels
Bodily injury liability and property damage liability are subdivisions of liability car insurance. When an at-fault accident occurs, you might be held accountable for the damage and injuries of the other victims involved. You may face a lawsuit and in the worst case, even lose assets such as your home or savings.
Liability auto insurance provides a buffer between your assets and your liability. It is, therefore, the most crucial aspect of your car insurance policy. You might see the limits presented in three numbers. In typical insurance policies, they would be from 50/100/50 up to 250/500/250. These numbers represent bodily injury liability / total bodily injury liability / physical damage liability. The numbers represent thousand-dollar increments. If you choose 50/100/50 as an example, you will be covered as follows:
$50,000 bodily injuries per person injured in the crash.
$100,000 in total physical injuries.
$50,000 for property damage.
The total bodily injury liability (middle) amount should be equal to or higher than your home's value and total savings combined.
State Requirements for Car Insurance
Each state has its minimum requirements when it comes to car insurance. As mentioned before, liability is a requirement in most states. You may also be obligated to have personal injury protection (PIP), medical payments coverage, or uninsured or underinsured motorist coverage. Each car insurance comparison website should be able to tell you about your state's requirements.
Choose or Re-evaluate Your Level of Coverage and Limits
The type of coverage and limits should fit your needs and provide sufficient financial cover. If you are still paying off your car, you might want to consider full coverage. Full coverage includes liability, comprehensive, and collision coverage. You will need to add collision and comprehensive coverage to your policy in the amounts you want.
Each insurance provider evaluates your factors differently. Be sure to compare car insurance minimum and full coverage options with various car insurance companies. Look at the type of coverage, your deductibles and limits, and the premiums you pay.
Full coverage might be unnecessary if you can put your car insurance premiums towards saving for a replacement vehicle. If you don't have health insurance, you might want to consider adding medical coverage to your car insurance policy. If you do have health insurance, you should look at whether you have enough savings to cover deductibles. Also, do your regular passengers have health insurance? We recommend uninsured motorist coverage if you are unable to cover your expenses in the event of an accident.
Compare At Least 3 Car Insurance Companies
When comparing, make sure that you list the same set of requirements for each quote. These should include:
Levels of liability property cover.
Uninsured or underinsured motorist protection.
Deductibles for comprehensive and collision coverage, if applicable.
Drivers and cars.
Discounts for which you are eligible.
You should also be able to compare car insurance quotes depending on minimum and full coverage, your credit score, and driving history. We often tend to look only at the cheapest quotes, but customer satisfaction is also essential. Your insurer should be helpful, efficient, quick to respond, and handle claims reasonably.
Financial stability is essential when settling on an insurance company. Independent rating agencies can provide you more insight into the current and future security of your insurer.
Lastly, only accept quotes from companies that are licensed to operate in your state. The state insurance department can provide a list of licensed companies.
Compare Deductibles
You can easily influence your car insurance rates by adjusting your deductible. If you have sufficient savings to cover a higher deductible when filing a claim, it could result in lower rates.
Look for Car Insurance Discounts
You are eligible for a multi-policy discount when insuring more than one asset with the same insurance company. You can choose to bundle up home and car insurance, or insure multiple cars. For a teen driver, look at companies with a good student discount.
Other companies may offer "pay-as-you-drive" types of plans. If you are a low-mileage driver or Uber and Lyft driver, you can qualify for discounts by merely enrolling after purchasing a policy. Discounts can go up to 50%.
Payment Plans
A car insurance down payment of 8% to 33% typically applies with privilege fees ranging from $3 to $10 per payment. Look at the payment method accepted by your provider. Are you able to pay by check or money order, bank bill pay, EFT, credit card, or debit card? Some insurance companies also offer a 5% to 10% discount when you pay in full.
The Fine Print
If you have a poor driving, credit, or insurance history, you may be looking at nonstandard companies as an insurance provider. Standard terms on their coverage and situations include limitations on who drives your vehicle. You are not permitted to lend your car to another driver with nonstandard companies, while standard policies do allow it.
When renting a car, standard policies will automatically cover you, while nonstandard policies do not.
How Car Insurance Comparison Sites Work
When comparing quotes online, you will find two kinds of car insurance comparison websites.
Auto Quote Comparison Sites
Auto quote comparison sites are online platforms where you provide some personal information and receive rates from various providers. Once you decide on a quote, they transfer your data to an agent or the actual company website. They don't sell your information to insurance companies or agencies. Auto quote comparison sites quicken the process of comparing quotes.
Look for comparison sites that provide real-time quotes. Examples of real-time quote comparison websites are Insurify and Compare.com.
Some websites offer estimate quotes based on historical data, which is often out of date. Estimate quote websites' rates get compiled using information from other drivers in your area with similar histories.
Lead Generation Sites
These sites do not give you accurate, personalized quotes, but instead sells your information to their advertising partners. Lead generation sites attract your attention by advertising competitive rates. They then redirect you to other websites where the prices are often less attractive. You should avoid lead generation sites as they send you on a wild goose chase. Such sites often lead to endless cold calls from insurance carriers and insurance agents.
Where to Shop? Let's Compare Car Insurance Companies
When involved in a car accident, you're already troubled with the experience, damage, and possible injuries. When making an insurance claim, it should not add to the stress of the situation.
A lousy auto insurance company typically has high premiums or low premiums with inadequate cover. Customer service is also below average, and they tend to handle the claims process poorly. They might have specified repair shops that may not be convenient for you. A financially unstable insurance company might not be able to deliver on claims when the time comes.
That is why we are going to look at some of the best insurance providers in 2019. When shopping for an insurance company, you should look for affordable car insurance premiums, adequate coverage, customer satisfaction, claims processes, and financial stability.
USAA
Founded in 1922, USAA serves millions of U.S. military members. To qualify, you need to be a current or former military member, family of a military member, cadet, or midshipmen. J.D. Power scored USAA with an incredible 5 out of 5 rating. They are known for excellent customer service, a smooth claims process, good communication, reliable coverage, and competitive rates.
State Farm
Even with a 3 out of 5 customer rating, customers say they are likely to renew their policy with State Farm. Filing a claim is easy; they offer competitive rates and personalized insurance experiences. As a mutual insurance company, State Farm holds 18% of the market share, and its annual report shows over $1.7 billion net gain.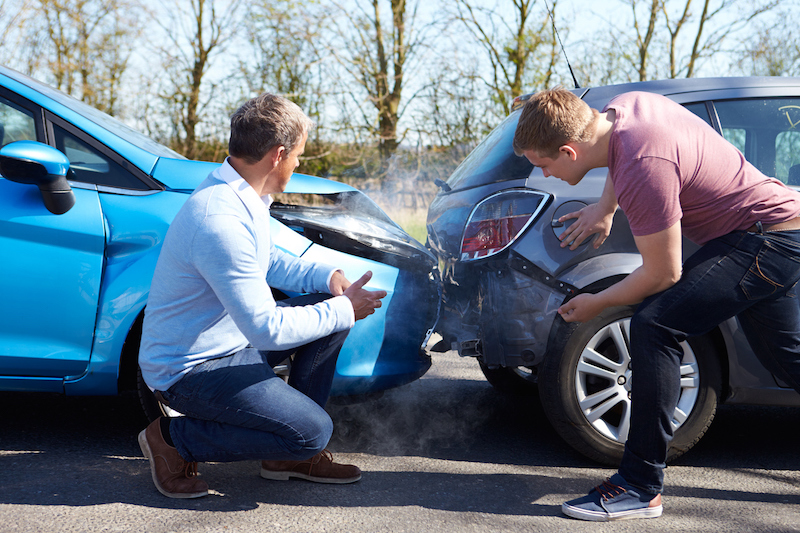 GEICO
Geico initially catered to U.S. government employees and military personnel. They have since expanded to provide to customers in the private sector as well. J.D. Power scores Geico with 3 out of 5 in customer satisfaction. Most customers are satisfied with the claims process and would renew their policy with Geico. They offer lower rates than competitors. Geico has nine regional offices, three service centers, and three claims centers across the states. You may receive unfavorable rates from Geico if you have an accident history.
Progressive
Established in 1937, Progressive is the third-largest insurance company in the U.S. today. They boast over 400 offices nationwide and more than 33,000 employees. With a 3 out of 5 J.D. Power rating, customers show an overall satisfaction when it comes to submitting claims. Customer reviews are less favorable, though, concerning customer service, communication, claim resolution, and value. Although Progressive offers competitive rates for drivers with accident history, they have very average coverage options.
Allstate
Allstate was established in 1931 and is the second-largest publicly-traded insurance company in the states. J.D. Power scored Allstate with a 3 out of 5 overall satisfaction rating. Many customers feel unhappy with the high rates, average claims experience, and coverage options. The most attractive aspect of insuring with Allstate is that they offer a wide variety of discounts to customers. Esurance, a subsidiary of Allstate, targets self-directed and brand-sensitive customers.
Farmers
J.D. Power scored Farmers with a rating of 4 out of 5. Customers are generally satisfied with the claims process, and customer service claims resolution, but are unsatisfied with value for money. They tend to have higher rates than most competitors but offer a variety of insurance coverage options and discounts. Farmers operate across all 50 states.
Nationwide
Nationwide is a Fortune 100 company that operates across all 50 states. They scored 3 out of 5 on overall customer satisfaction with their overall customer service and claim resolution. Other customers are unhappy with their value for money and wouldn't recommend the company. Rates are higher than usual with standard coverage options, but they do offer some typical discounts.
Considering Switching Insurance Providers? Follow These Steps
Do you find yourself wanting to switch insurance providers? Here are some guidelines to ensure that you can transfer your coverage without any penalties or insurance gaps.
When is a Good Time to Switch?
You should start shopping for a new insurance provider for at least a month in advance. The best and easiest time to switch insurance is before you need to renew your current policy. If you're unhappy with your current provider or want to find lower rates, you can choose to switch at any time.
First You Shop Then You Drop
Always ensure that you don't have a gap between policies. If you have an accident during the gap period, it could be costly. Also, your state might penalize registered cars that don't have continuous coverage.
Changes in Circumstances
You might be able to save on insurance if you're changing vehicles, moving to a new location, or getting married. If any of these apply, you might want to shop around for a new provider or update your policy.
Weigh Your Options
While some companies charge early cancellation fees, others might offer new customer discounts. Weigh these expenses and discounts to determine if it's worth switching now.
Make Sure You Cancel Your Old Policy
Typically, you will need to cancel your policy in writing. You need to provide your old company with a new policy number to confirm continuous insurance. Failing to cancel will typically result in automatic renewal and billing. Failing to pay will eventually lead to cancellation, but also put a black mark on your credit history. Your insurance company should always confirm that they received notice of the cancellation.
Check For Possible Refunds
Upon early cancellation, you may receive reimbursement for unused premiums less any fees that may apply.
Tell Us More
Are you surprised by how many different car insurance policies there are? Do you now have a better idea of how to compare car insurance? Comment below and tell us about your experience.