Home insurance policy is also known as homeowner's insurance policy. A lot of people tend to consider it as an unnecessary expense. This is because they don't seem to come to terms with the concept behind it.
Say, for instance, you are going grocery shopping at about $50. When you get to the grocery aisle of the mall, two things can happen:
You spend exactly $50 on all purchases.
You spend less than $50 on the purchase.
It should not be possible to spend more than $50 when cash at hand is only $50.
Relating this to homeowner insurance policies, the more money you spend to obtain insurance on your home, the more the insurance covers. Conversely, the less money you spend, the fewer the insurance covers. It also happens that an insurance company would pay 20-25% more than your home insurance policy limit to cover all the damages to your home.
What is a homeowner's insurance policy?
Homeowner's insurance policy is a policy that protects your home from adverse conditions or unplanned eventualities.
Homeowners insurance protects you from irreparable losses. It is the backup plan for theft, fire outbreaks, system failure, lightning, hail, explosions, or more. Instead of footing the bills for damage control, your insurance company takes care of it.
The truth is, no one ever builds a house dreaming of disasters to befall it. They build a house as a legacy; something that would hold possibly long after they are gone to ensure that their offspring or family members are well-taken care of.
Getting a new house is expensive, especially when it is possible that all valuables could have perished alongside the house. In the aftermath of a disaster, it is your insurance policy that will bail you out. Hence, it is important to insure your property. Most importantly, there is no better time to ensure your property than now.
What is the basic homeowner insurance coverage?
There are basically three levels of coverage:
Actual Cash Value: this is the value of your house in the current market and not what you purchased it for. In case of any repair, your insurance company will only pay what your house is worth according to real estate agents.
Extended Value: this is the 20-25% increase in your home insurance policy limit that your insurance company is willing to pay on any damage incurred on your property.
Replacement Cost Value: this is the cost of repair on your property, equal to its original value.
HO1 to HO8 forms are property protection forms that cater to the needs of homeowners and types of residence in the US.
HO1 policy (basic form for homeowners)
This policy strictly covers the "perils" listed in your policy and it only allows 10 – vandalism, aircraft damage, lightning, vehicle damage, theft, riots, explosions, volcanic eruptions, fire or smoke, hail and wind storms. This policy does not give room for personal property or liability coverage.
HO2 policy (broad form for homeowners)
This policy is an expanded form of HO1. It covers all the perils stated in the HO1 form as well as 6 more of its own. Sudden home system dilapidation, falling objects, Accidental damage from electrical failings, AC or heat failures, adverse effects of winter on the house, etc.
HO3 or "open peril" policy (special form for homeowners)
This is the most common policy form. It caters even to perils not listed in your home insurance policy and also HO1 and HO2 forms. It covers both personal properties and liabilities. There are about twenty perils not covered in HO3 form. few are floods, war, environmental pollution effects, theft when the house is under construction, water damage, pest infestation, and more.
HOB (hybrid owners policy) is the same as HOB3 polic,y but it covers water damage.
HOB4 policy (for tenants)
This policy covers the personal properties and liabilities for tenants including loss of use (when a living space in inhabitable, your insurance company will step up and cover the expenses for lodge accommodation and feeding) 
HOB5 policy (comprehensive form)
This is the most expensive home insurance policy, but it has the most coverage possible. It covers more perils than the other policies and like HO3, it is an "open peril" policy.
It engages the replacement cost coverage type.
HOB6 policy (for condos)
This policy will cover all your personal properties and liabilities if you live in a condo. Like the tenant's policy, it does not cover the structure of the building. It also does not cover your personal items.
HO7 policy (for mobile homes)
This policy is the same as HO3 policy except, it is modified to suit mobile homes. The policy covers 6 types of mobile homes and some of them are modular homes, park model homes, double-wide manufacturers mobile homes, sectional homes etc.
HOB8 policy (for older homes)
This policy covers older homes. It is the same as HO3 but it has been tweaked for old homes, registered landmarks, and historic homes.
It covers homes that are more than 40 years old and homes that don't meet structural cosmetic update requirements. This peril plan engages actual cash value coverage type.
A standard home insurance policy (HI) will cover: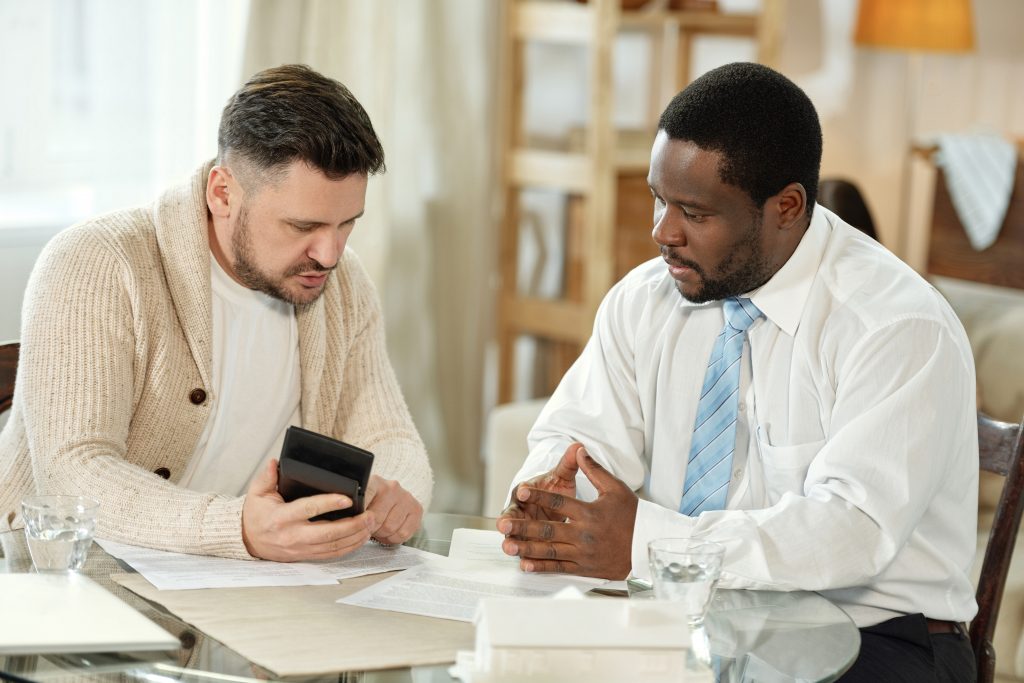 Interior or exterior damages. These are damages inflicted on the interior or exterior part of your property. It can be due to arson or other fire-related damages, hurricanes, willful destruction or damage of your property by an external party without it being for a restorative purpose. In any of these cases, your insurance company will cover totally or partially the cost of renovation.
Liability coverage for accidents caused by you or members of your family including pets. This protects you from the grievances of others. For instance, if you have a dog that takes delight in peeing in your neighbor's potted plants and she or he lodges a complaint, you can choose to pay for the damages through your insurance company. Or a different scenario where something of someone gets damaged on your property you can also choose to settle the debt through your insurance company.
Living expenses during a period of renovation. If your house is undergoing renovation and you can't live in the house because it's the whole house that is to be reconstructed, possibly because of a fire, hurricane, or flooding incident. All expenses incurred from hotel rooms or rented living space, feeding, laundry, rented furniture, and storage of properties until the work on your house is done will be covered by your insurancecompany. Now, this is a sweet deal if I may say so myself.
Riders
This is an extra benefit or clause added to the basic terms of pre-existing policy contracts to cover damages incurred on your property. For damages resulting from natural disasters like earthquakes, floods, and careless home management, "acts of war", and " acts of God", riders can be employed.
A rider affords you the benefit of improving your policy without acquiring a different home insurance policy.
Ordinarily, insurance policies do not cover natural disasters except with the aid of a rider.
How much does homeowners insurance cost?
The amount of premium you pay depends on the property you are trying to protect.
An estimate is drawn after an agent survey the cost to rebuild your home, which includes the cost of the land and the content of your home.
The material used to construct your home. Premium is higher for homes built out of wood than bricks.
The distance between your home and natural resources like water and the distance to services like the fire department.
Home quality, age, and maintenance. The older a home is, the higher the premium will be.
Cooking appliances.
Recreational activity amenities such as pools, ball courts, playground, anything that can lead to injuries.
Pets: the more docile a pet, the less expensive it's premium will be. However, if your pet is on the aggressive list of pets, your premium will be high.
Tips To Lower Your Insurance Cost
Boost your deductible. Deductibles are out-of-pocket expenses that you will need to cover in order to reduce your annual premium from the insurance company. The downside to this tip is that sometimes the cost incurred will be high.
Security systems and alarms: installing a burglar-proof system closely monitored by a central or local police station with proof of contract (for the benefit of your insurance company) will reduce your annual insurance by at least 5%.
Multiple policies discount: For insuring your automobiles as well as health with the same company, you can get at least a 10% discount from your insurance company.
Mortgage: Ensure you pay off your mortgage (a type of loan secured to purchase fixed assets, for example, a house or land). If your mortgage can be a 100% settled, your annual premium will drop drastically. If you pay off your mortgage, your insurance company will think that since the house is yours you will take care of it responsibly.
Additional Construction. If you ever decide to build an additional structure on your land, take note of all the factors that can raise your premium. After that, build the structure accordingly. You already know that wood structures invoke high premiums and pools can raise your insurance premium as high as 10%.
You are already scrambling to get your property insured, aren't you?
It might look a lot to absorb initially, but insure your home today!