Your home is one of your most valuable assets. One of the most basic needs in our society is to have a roof over your head. But what if something happens to your home? You want the assurance that you've got it covered, don't you? You need to be able to repair damages, replace valuables, or rebuild without having to dig too deep into your pockets. That's where having the best home insurance becomes a valuable investment.
You protect your home against predictable wear and tear through routine maintenance and by replacing worn equipment. But, the majority of household insurance claims made are not predictable. Trends show that extreme weather conditions cause most home damages. When it comes to your home, don't you want to prepare for such unforeseen circumstances?
Good home insurance offers you the peace of mind that your family, your house, and your belongings are covered. But before you choose a policy, it's essential to understand what home insurance is.
What is a Homeowners Insurance?
Damage to your property is a terrifying but real possibility. Considering that we can't predict everything that will happen, it's vital to prepare for the "what ifs." Homeowners insurance is coverage that protects you from the unexpected expenses of property or personal damages, and, if you have a mortgage, you may be required to insure for at least 80 percent of the home's replacement value.
Home policies are very much like car insurance, where you pay an annual premium, choose a deductible, and decide on different coverages. In the event of filing a claim, you receive a lump sum to use towards repairs, replacements, or personal damages.
Be aware that policies differ, and not all damages are necessarily covered. Consider, for example, the difference between named peril policies and open peril policies. "Peril" is the term used to designate the cause of your losses and may be specified in some plans.
Named (Covered) Peril Policies
This type of policy lists exactly the perils included in your insurance policy. In choosing home insurance, you should know what is covered in the terms and conditions of your homeowners' insurance policy and make decisions about coverages you might need that are omitted.
The most common events included as named perils are: fire, smoke, explosion, lightning, wind, hail, vandalism or riots, and certain types of water damage. Depending on your insurance provider, you may also be able to specify other perils, such as burst pipes.
In a named peril insurance policy, your company will not cover any peril that occurs outside of the agreed-upon list. When filing a claim, you might have to dispute whether the loss occurred due to a named peril. You, as the policyholder, will need to provide proof that your insurance should cover the loss.
Often, named peril policies tend to be less comprehensive than open peril insurance policies.
Open Peril Policies (Comprehensive Risk Coverage)
Open peril policies will reimburse you for just about any loss regardless of how the loss or damage occurred.
There are, however, exclusions listed in the terms and conditions of the policy. They may include events such as war, floods, and nuclear hazards. Your insurance policy will not cover events that are mentioned in the exclusion clause.
Open peril policies tend to be the most popular type of coverage. If you live in a higher risk location, an open peril policy is probably a better way to go. But because of the extended nature of the coverage, open peril policies tend to be a more expensive option.
In addition to considering perils, there are other terms you may encounter in researching home insurance that you should know so that you can make the most informed choice.
What's the Difference Between HO2, HO3, and H05 Insurance Policies?
You might come across the terms HO2, HO3, and HO5 when researching homeowner policies. Here's what it means, in a nutshell:
HO2 Policy
This is the most limited and basic version of your homeowner's insurance policy. One version of the HO2 policy covers the Actual Cash Value (ACV), which is the depreciated value of the lost item covered. An HO2 policy with replacement cost coverage will provide coverage equivalent to the value of the loss.
Some of the named perils included in HO2 policies include fire, lightning, windstorms, hail, freezing, vandalism, smoke damage, volcanic eruptions, and personal liability cover.
HO3 Policy
This policy is a much more comprehensive option. Unless expressly excluded in your insurance policy, all peril is covered by the HO3 policy.
Possible exclusions include events such as war, nuclear hazards, floods, earthquakes, water damage, and earth movement.
The HO3 policy only provides coverage on named perils.
HO5 Policy
The HO5 policy offers the most comprehensive coverage. An HO5 policy will cover all items at the replacement cost if you experience damage to your home or its contents. This only applies to a named peril. The HO5 policy includes all events or items covered in the HO3 policy as well.
Earthquakes and floods are not included, as with most homeowner policies. Obtaining coverage for earthquakes and floods is usually available as additional insurance or "Endorsement."
It is just vital, of course, to know what a policy does cover as what it doesn't cover.
What do homeowner's insurance policies typically cover?
We all have different needs. Therefore, you must compare different homeowners' insurance companies when shopping for the best policy. You need to find an insurance policy that meets your needs and provides you with the best rates. It is also essential to understand how the company handles claims. So, what are the common coverages?
Typically, you will find four different types of coverage:
The actual property (dwelling coverage)
The contents (personal property coverage)
Legal liability coverage
Loss of use (additional living expenses coverage)
Dwelling Coverage
This part of the insurance policy protects you against damages to your home's physical structure: Walls, floors, windows, ceiling, and roof, as well as the foundation. Often the policy may also include other fixtures, such as plumbing, air conditioning units, electrical wiring, and appliances that are built-in or attached to your home's structure.
Dwelling coverage also protects attached buildings, including garages, patios, sheds, and decks. A Dwelling coverage policy does not cover detached structures.
When shopping for Dwelling coverage, you should look for a policy that will fully cover rebuilding (home replacement cost) or repairing damage to your house. You should have sufficient insurance to cover the labor and materials required to rebuild your house completely. When speaking to your insurance policy provider be sure to mention essential or unique features of your home so that they are covered in the replacement cost as well.
The cheaper option in Dwelling coverage is an "actual cash value" policy. Such a policy reimburses you for damages based on the depreciated value of your property from aging and wear and tear. The coverage will probably be less than the original purchasing price and means that a portion of repair or replacement cost will come from you.
Content Coverage
Content coverage is also known as "personal property" or "possessions coverage." This type of policy covers only named perils. It includes damages or loss to personal belongings kept within the structure of your home.
In a content coverage policy, you receive protection against loss of contents, such as furniture, décor, electronics, appliances, and clothing. Depending on your insurer, other high-value items, such as jewelry, may only be covered up to a specific limit. For these high-value items, scheduled personal property coverage is an option with some insurers. It does, however, come at additional cost.
Much the same as with Dwelling coverage, Actual Cash Value (ACV) coverage typically applies to these higher-value kinds of items. In this case, with ACV, you can expect an increase in your policy rates. When claiming for loss or damage, an ACV policy will reimburse you for the current value of the item (less the depreciation).
Although it comes at a higher rate, Replacement Cost coverage will reimburse you for the original value of your personal belongings.
Legal Liability Coverage
Liability coverage will protect you if harm comes to other people while on your property or if damage occurs to their property due to your negligence. It is one of the most flexible coverage options as it responds to various perils.
If you are sued for multiple assets, umbrella (or excess) liability coverage will give you added protection for assets such as investments, real estate, or personal property. You should invest in coverage that matches the value of your assets.
Legal liability also covers medical expenses for guests on your property and any cost incurred by a lawsuit against you. Liability coverage is often subdivided into personal liability and medical costs for other parties.
Loss of Use
Loss of use coverage is also known as "additional living expenses coverage." It will reimburse you for any cost that may occur while you cannot inhabit your home. That is, if you suffer damages or loss to your property, which require repairs covered by your property insurance policy and are unable to stay in your house while repairs are made, you can claim the cost of additional expenses such as alternative accommodations with a loss of use policy.
Depending on the coverage, your insurance policy may provide you with daily compensation to spend on additional living costs. Other "normal" expenses are not covered.
Additional Coverage or Endorsement
Besides the four main coverage options, some companies offer more specific additional options. It's best to evaluate your particular circumstances and whether adding these endorsements to your existing home insurance policy is a wise choice for you.
Some of the most common additional (supplemental) coverage features offered by a "good" insurance provider include:
Sewer backup coverage, which covers water damage to your property due to sewer backups.
Earthquake, hail, and windstorm insurance covers damages caused to your home due to earthquakes, hail, or strong winds. Depending on your insurance company, this could be a standalone policy or an addition to your existing home insurance.
Flood insurance covers damages caused by floods. This policy can be purchased directly through the National Flood Insurance Program (NFIP) or your insurance company.
Inflation guard protects your property's damage or replacement costs from changing value caused by inflation.
Scheduled personal property covers the full replacement cost of your valuables. Commonly insured items include jewelry, furs, art, antiques, stamp collections, coin collections, firearms, musical instruments, and other expensive equipment such as cameras.
Equipment breakdown coverage covers certain home appliances in the event of damages, electrical failure, or mechanical failure.
Once you've found the type of policy and coverages that are best for you, it's time to start making decisions about the best overall insurance plan for your needs.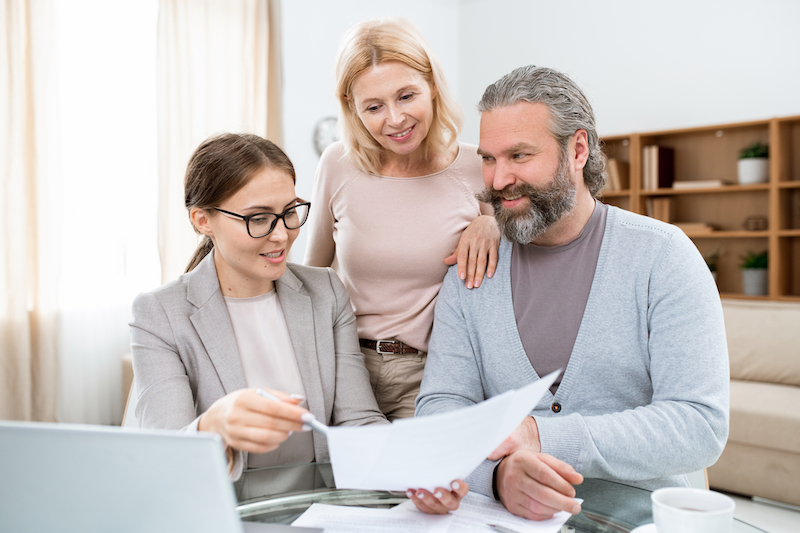 Find the Balance: Good Coverage at Affordable Rates
Simply having homeowners, insurance is not enough. You need to ensure that your policy will cover all the items that are most important to you and that you are paying affordable insurance rates.
Your homeowner's insurance premiums may vary depending on aspects such as your address and assets. Always do your research. Choose a company that provides reliable coverage at premiums that suit your pocket. Your policy limits and annual insurance cost increase when adding additional coverage or endorsement. But, by doing so, you expand the coverage on valuable assets. As you choose, particular policies, you should also consider whether they provide enough or, in some cases, too much coverage for your needs.
Being Underinsured
To be underinsured means that your homeowner's insurance coverage is inadequate. You end up having to dig into your pocket in the event of damage or loss to your property.
Overinsured
You should know the market value of your home and choose a coverage that is sufficient to cover replacement costs. But don't pay for more insurance than you need.
An excellent way to get a good idea of what you should pay is by looking at average home insurance rates. Compare rates in your state of residence to online quotes of multiple insurance companies.
Don't have the time (or patience) to search for quotes? Take a look at comparison sites such as Insure.com and NetQuote.
How Can I Save Money on My Homeowner's Insurance?
Risk plays a significant role in cost when applying for homeowner's insurance. You can certainly save money by gambling with coverage amounts or by dropping specific endorsements, but there are better ways to lower your risk to save money on your premiums.
Qualify for Deals and Discounts
Bundle multiple policies with one insurance provider. You may save up to 30 percent on premiums when using the same insurance provider for both your homeowners and auto coverage. Some insurers also offer claim-free discounts if you do not file for reimbursement for a specified time.
Make Home Improvements
Lower your risk of potential damage by fixing things around your home. Replace old plumbing, add detection sensors for water-leaks or gas-leaks, or clear dry brush around your property to prevent fires from reaching your home.
Install a Security System or Security Features
Lower your risk of events such as theft or fire by installing or updating your security features. These may include alarm systems, smoke detectors, and water sprinkler systems.
Higher Deductibles
Your deductible is a yearly amount you must pay toward home damages before your insurance kicks in. The higher the deductible, the lower your premium will be, Choose higher, but affordable deductibles for emergencies to get lower premiums.
Increased Rates and Premiums
Is your insurance company asking for rate hikes? As mentioned before, your risk greatly influences your premium rate. Living in areas that are often affected by natural disasters will increase your risk and, ultimately, also your insurance premiums. Natural hazards include events such as wildfires (as seen in California), tornadoes (as seen throughout the Midwest), and hurricanes. Your rates may also increase based on the number of the value of claims you have made.
When Making a Claim: you should be aware of the possible rate increase risk for filing frequently (2-3 times in two years). The insurance company might even refuse to renew your policy due to the higher risk.
Filing a single claim doesn't typically result in premium increases. If your claim is only a few hundred dollars above the deductible, you should avoid making a claim. If you make smaller (unnecessary) claims such as these, it will cause you to lose discounts you get for remaining claim-free.
What to Look for in Homeowner's Insurance Companies
Here are a few essential things to look for when deciding on a homeowner's insurance company.
Financial Stability
Homeowners insurance is, in most cases, a long-term commitment. It is crucial to know whether your insurance providers are financially stable and creditworthy. If the home insurers go bankrupt after you invest with them, you could lose out on your investment and claims.
Financial stability ratings may be classified differently from one rating company to the next. They will, however, give you a good idea of the financial health of your insurance provider.
Some examples of data that rating companies look at when establishing financial stability ratings include:
Balance sheet strength
Operating performance
Business profile
Enterprise risk management (ERM)
You can compare ratings from organizations such as Standard and Poor's, A.M. Best, Fitch Ratings, Kroll Bond Rating Agency, and Moody's.
Later, when we compare some insurance companies, we will take a look at the A.M. Best rating. For more information on how the ratings work, you can refer to their guide on Understanding Best's Credit Ratings.
Customer Service (Consumer Reports)
I am sure you will agree that, as the customer, you have certain expectations of service delivery. That applies especially when having to make a claim. You are, after all, investing your money with the company and losses can be a traumatic experience.
Reading customer reviews is an excellent way to find out if insurance companies have a good reputation for customer service. As with checking financial stability ratings, you can also find customer service ratings online.
J.D. Power is one of the companies that specializes in rating insurers on customer satisfaction. They look at aspects such as overall satisfaction, policy offerings, price, billing and payment, interaction, and claims.
Trustworthiness
The Better Business Bureau (BBB) is a company that specializes in analyzing companies' trustworthiness. They look at the various aspects of practice and ethics before providing accreditation to any business, and they provide ratings based on the history of a business's practices.
Handling Claims
When it comes to having to file for a claim, your insurance provider should be able to handle the request in a friendly, professional, and timely manner. Some insurance companies have a reputation for providing less coverage than agreed upon or dropping customers who have filed single claims. These companies are probably not the right choice.
Level of Coverage
Your level of coverage depends on the type of policy you choose. Will you have separate coverage for structure and contents, or will you cover both in one insurance package? Do you have additional items insured in your policy? Ultimately, the question is whether your insurance company can guarantee coverage tailored to your needs.
Sublimits on Personal Property Coverage
Your insurance policy has additional limitations towards coverage of certain losses. Sublimits set a maximum available amount to cover losses.
Policy Cost
Besides the monthly installments, you should have a look at the insurer's deductible policies. As mentioned in the "Saving money on your homeowner's insurance" section, you will need to pay an amount when claiming. Your insurer might provide lower homeowners insurance rates, but have high-deductible policies.
Where to Shop: Companies That Offer Homeowner's Insurance
By now, you should have a fair idea of what you are looking for in your home insurance. Some of the listed companies also offer Auto insurance. In this section, we will focus mostly on homeowner's insurance.
In the comparison below, we will look at the following:
Financial stability rating (by A.M. Best)
Customer service and consumer reports (by J.D. Power)
How the insurance company handles claims
Level and type of coverage: All listed companies provide the standard homeowner's insurance that covers the home structure, contents of the home, liability, and loss of use. We will be looking at additional coverage
Policy rates
Discounts
In which states they operate
The type of customer who benefits most
Allstate
Financial stability rating: Excellent or "A+"
Customer Service and Consumer Reports
When it comes to overall satisfaction, Allstate ranked in 10th place out of 29 companies, scoring "Average" with J.D. Power.
Claims Handling
Allstate serves as a point of contact. Rather than waiting for a call center agent, you will have an agent who you can deal with directly. They will assist you when purchasing a standard homeowner's insurance policy, making a claim, or purchasing more insurance. When filing a claim for a policy that you bought through an Allstate agent, you should deal directly with your agent.
Policies purchased through an independent broker must be claimed either over the phone or on the Allstate website.
Level and Type of Coverage
Allstate is the nation's second-largest home insurer (holding about 9% of the market).
They also offer additional benefits when purchasing home insurance. These include:
Premium Gauge
Claim RateGuard
Good Life
Mobile apps
There is an optional coverage called the "Green Improvement Reimbursement." This coverage will provide you with a higher payout to replace your lost items with more energy-efficient alternatives.
Policy Rates
When compared to other national insurance companies, Allstate falls under the more expensive bracket. Rates do, however, depend a great deal on your location and other risk factors.
If you purchase Claim RateGuard, your homeowner's insurance rates will not increase after filing a claim.
Discounts
There are discounts offered to all clients that could result in huge savings. Allstate is mostly known for its "First Time Homebuyer" and "Welcome" discounts. These discounts offer annual savings of up to 10% on your insurance cost.
In which states do they operate? All 50 states. On their website, you can even select your ZIP code to show you common home insurance claims for your area. This tool gives you a good idea of what kind of risks are common in your neighborhood. It is a helpful tool to gain more clarity on what type of coverage to select.
Customers Who Benefit Most
First-time homebuyers. Allstate is best when it comes to educating customers and providing resources. They also offer some critical discounts for first-time homeowners.
Amica Mutual Insurance
Financial stability rating: Excellent or "A+"
Customer Service and Consumer Reports
Amica is the industry leader when it comes to ratings and reviews. In overall satisfaction, they ranked in 1st place out of 29 companies, holding the title for 16 years in a row.
One of the features that sets them apart is their "Contractor Connection" program. Amica will help you, at no additional cost, find contractors to take care of your home repairs or upgrades. These repairs or upgrades also come with a three-year warranty on their work.
Claims Handling
Amica Mutual is known for agents who quickly respond to and process claims smoothly while remaining professional.
To file a claim, you need to call 1-800-242-6422. Alternatively, you can submit your request on the Amica app or their online claims portal.
Level and Type of Coverage
Besides the standard coverage, you also have the option of additional coverage. These include the replacement cost of your home, personal property, and other expensive items. Coverage for catastrophes like earthquakes and floods are also available.
With Amica Mutual's Platinum Policy, you can increase coverage limits and policy options. These include liability and medical payments, replacement of locks, sewer and backup coverage, and additional replacement cost coverage on expensive personal items.
A feature you won't often see with other insurance companies is their "Unauthorized use of a stolen credit card" coverage.
Policy Rates
Amica offers the lowest rates in both auto and home insurance. They offer affordable prices for most customers – even without discounts.
Discounts
Amica is owned by its policyholders and is, therefore, a mutual insurance company. Policyholders who purchase their dividend policy will receive dividends of up to 20% of your annual home insurance cost.
Amica offers loyalty discounts if you insure with them for longer than two years.
Other policy discounts include:
"Multi-line," where you bundle your home insurance policy with another insurance policy within the company.
"Claim-free" discounts for not claiming in three years.
"Autopay" discounts for setting up automatic payments.
"E-discount" where you can sign up to receive policy updates or bills over email.
Other offered discounts are:
Updating your home's safety features.
When you are insuring a new or recently remodeled home.
When installing automatic detection devices.
In which states do they operate?
Amica mutual operates across all 50 states.
Customers Who Benefit Most
Are you looking for the best customer reviews and strong ratings? Then Amica Mutual is the best insurance provider for you.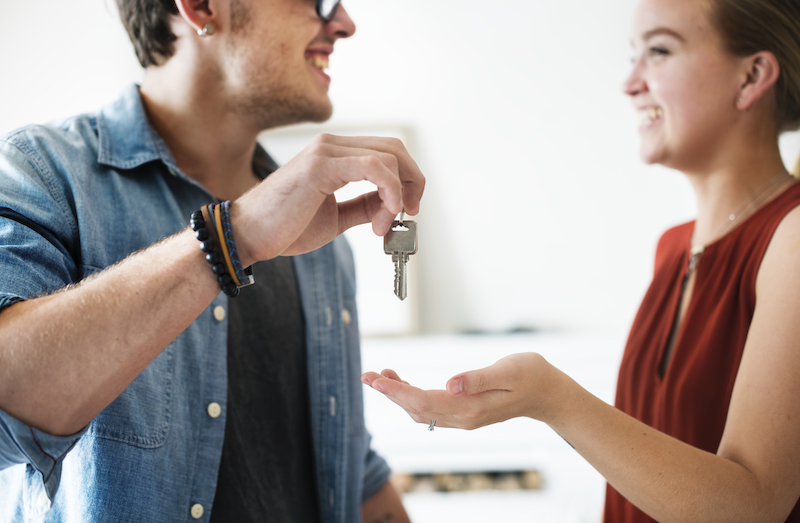 State Farm
Financial stability rating: Superior or "A++"
Customer Service and Consumer Reports
When it comes to overall customer satisfaction, the State Farm insurance company rated 6th out of 29 companies. You can expect an above-average experience with regards to finding the right insurance and filing claims. They also have local insurance agents to deal with your queries or claim requests.
Claims Handling
State Farm is such a financially stable insurance provider, you don't need to be concerned about their capability of paying claims. For your convenience, they offer a 24/7 online reporting service.
You can also submit claims or access your account information through their free mobile app.
Level and Type of Coverage
In some regions, their "Premier Service Program" can help you get in touch with contractors to repair damages. These repairs come with an incredible five-year guarantee.
State Farm offers basic homeowners insurance, which covers loss or damage due to multiple causes. These include wind, fire, lightning, theft, vandalism and riots, frozen plumbing, windstorms, and hail damage.
They also offer additional coverage on flood insurance, valuable personal items, home businesses, and even identity theft.
Are you looking for auto insurance as well? You can find standard car insurance with State Farm.
Policy Rates
You will find that State Farm offers some of the most expensive rates. Keep in mind that the prices tend to vary depending on your region and property.
Discounts
As a State Farm customer, you have access to a standard set of discounts or policy modifications. These include:
Rate discounts for remaining claim-free
Higher deductibles with a lower annual cost
They also include discounts when:
Taking out multiple insurance policies within the company
Installing sprinkler systems
Updating or installing security features
Having impact-resistant roofing material
If you are the owner of a farm, ranch, or manufactured home, you may qualify for additional discounts.
In which states do they operate?
State Farm offers national coverage.
Customers Who Benefit Most
When looking for the different (multiple) types of insurance, State Farm is the way to go.
USSA (United Services Automobile Association)
Financial stability rating: Superior or "A++"
Customer Service and Consumer Reports
U.S. military members and their families have a particular set of difficulties they face. What makes them unique is that USAA focusses on this type of client. They receive very few complaints and have a reputation for satisfactory claims resolution.
Claims Handling
You can contact a representative or file your claim by using the free USAA mobile app.
They also have a section on their website to assist you with claims.
Level and Type of Coverage
Your belongings will be covered worldwide (even in a warzone). USAA will also cover your military uniforms.
Coverage of usual perils such as fire, vandalism, theft, and weather damage is also available. There are no deductibles when insured with USAA. Your home and belongings are insured with full replacement cost without depreciation.
Landlord coverage is an option if you are renting out your home. Renters receive protection against any liability claims and other usual perils. It also provides you with compensation for lost income if damage occurs to your property due to named perils.
Additional coverage options that renters insurance includes:
Valuable Personal Property (VPP) insurance. Will cover the full value of precious items.
Umbrella insurance will provide additional protection from liability claims and lawsuits.
Policy Rates
USAA offers more affordable rates on auto insurance for younger drivers and homeowners with high-value properties. Generally speaking, you will find lower prices with USAA while receiving higher coverage.
Discounts
Some features are free of charge for USAA policyholders, such as full replacement cost coverage for personal items with no depreciation deduction on claims.
Other available discounts include:
Up to 10% discount on your annual premiums if you remain claim-free for five years.
By bundling auto and home insurance, you can save up to 10% of your annual policy rate.
You receive discounts on security systems for your home.
Discounts on storage costs.
Higher deductibles that lower annual policy rates.
Up to 35% discount for members on rental cars and the USAA car buying service.
In which states do they operate?
They offer insurance in all 50 states and also some international locations.
Customers Who Benefit Most
U.S military members, veterans, and entitled family members.
Farmers Insurance
Financial stability rating: Excellent or "A"
Customer Service and Consumer Reports
Farmers Insurance is known for its excellent customer service and its friendly agents. Their claims process is handled fast and with transparency. They have more than 48,000 agents working exclusively for them.
When it comes to overall customer satisfaction, Farmers insurance company rated 20th out of 29 companies. They do, however, receive very few complaints considering the size of the company.
Claims Handling
As with most insurance policies, your experience when filing claims depends a great deal on where you live. Farmers Insurance operates through subsidiaries in a few states. That means that they do not directly handle your claims.
File claims by calling 1-800-435-7764 or through their online claims portal.
Level and Type of Coverage
Besides home insurance, you can also apply for auto insurance with Farmers. In addition to the standard insurance coverage, other policies include:
Identity Shield: If you fall victim to identity theft, your coverage is up to $28,500 in legal or other expenses. This also includes credit monitoring for up to two people, annual identity reports, and other advisory services.
Eco-rebuild: When you experience a loss due to named perils, this additional option will provide you with up to $25,000. You can use the money towards rebuilding, repairs, or replacement with more eco-friendly materials.
Contents replacement cost: This provides full replacement cost of personal items lost due to named perils. The coverage will take into account comparable features and reimburse you accordingly.
Trees and shrubs: This will provide pay-out in the event of a covered loss to trees, plants, shrubs, or your lawn. You will receive up to $750 per item lost.
Policy Rates
They offer some of the best rates for high policy limits when it comes to homeowners insurance.
Discounts
Besides their excellent home insurance rates, they offer discounts on upkeep, such as roof replacement. Other discounts include:
Bundle discounts of at least 16% on your homeowner's insurance policy rate when pairing up auto and home insurance.
Non-smokers discount for living in a smoke-free home for two years or more.
Discount when insuring multiple cars.
Loyalty discount when staying with Farmers insurance for three consecutive years.
Discounted rates when paying your annual premium in one lump sum.
A transfer discount for switching to Farmers from your current insurance company. There will be no lapse in your coverage if you choose to change.
Discounts on renovations made to your home's heating, electrical, and plumbing systems.
If your home's roofing materials are approved impact-resistant by Underwriters Laboratories (UL).
If Energy Star, EPA, or LEED certify your home.
You receive partial reimbursements when installing fire alarms, security systems, or fire sprinklers.
In which states do they operate?
Farmers insurance operates in all 50 states.
Customers Who Benefit Most
Homeowners with properties less than 12 years old or homeowners with estates worth more than $200,000 are likely to save. If you are increasing your property value by making home improvements, you will benefit.
If you are a driver of ride-hailing services such as Lyft or Uber seeking coverage, Farmers may be right for you.
Your Next Steps
These are only a few of the home insurance companies that are currently operating in the U.S. As you can see, most of these insurers offer standard homeowners insurance.
All the companies listed above are financially stable institutions. You don't have to worry about them being capable of paying out on a claim or going bankrupt.
Customer satisfaction is of the utmost importance when choosing your insurance company. You want to insure with a company that is transparent, helpful, friendly, and quick in response. Remember to look at online reviews and testimonials from previous or existing clients. That will give you a good idea of how the company treats its clients and handles claims.
Additional discounts and benefits are always a plus point in any insurance company. Qualifying for discounts could add up to significant annual savings on your insurance premiums.
If you wish to investigate more, you might also want to look at companies such as The Hartford, Nationwide, Liberty Mutual, and Progressive when choosing your policy. Don't forget to read the fine print, as there might be hidden clauses that can affect your coverage.
With the changing climate and unpredictable natural disasters, it's vital to have your valuables and property protected. You may not know what the future holds, but you can guard your belongings, home, and even family and friends by making informed home insurance choices.
Is your home insured? What is your preferred homeowner's insurance provider? If not, there is no better time to start protecting the things you value!